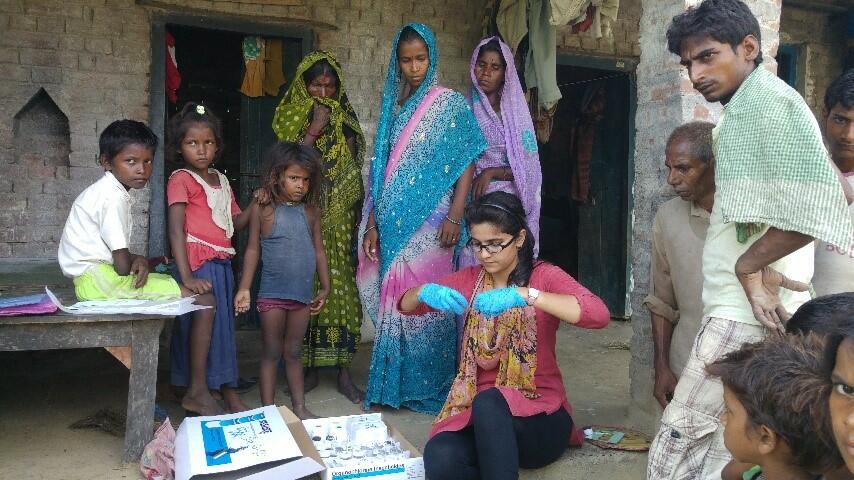 Lead: Dr Mark Paine
Insecticides are the first line of defence against vector borne tropical diseases such as malaria, dengue, zika and visceral leishmaniasis. Control failure is inevitable unless insecticides are dosed correctly and resistance is avoided.  A suite of field friendly Insecticide Quantification Kits (IQKTM) have been developed by Mark Paine's group in collaboration with the IVCC for the detection of insecticides used for indoor residual spray operations in Africa and India. His group have also identified key enzymes (P450s) involved in insecticide metabolism in insecticide resistant mosquitoes, providing insight into the mechanisms of resistance and new diagnostic tools for predicting resistance that are being used by industry.
Further information:
LATM Case study: Insecticide Quantification Kits (IQK)
LSTM News: Researchers at LSTM develop a Simple Dipstick Assay for Operational Monitoring of DDT
LSTM News: Research at LSTM leads to quick and inexpensive tests for indoor residual spraying
Hanafy M. Ismail, Paul M. O'Neill, David W. Hong, Robert D. Finn, Colin J. Henderson, Aaron T. Wright, Benjamin F. Cravatt, Janet Hemingway, and Mark J. I. Paine 
Pyrethroid activity-based probes for profiling cytochrome P450 activities associated with insecticide interactions.
Proc Natl Acad Sci U S A. 2013 Dec 3;110(49):19766-71. doi: 10.1073/pnas.1320185110. Epub 2013 Nov 18.