Our mission is to deliver robust, innovative research, education and capacity development in health systems and particularly human resources, working in challenging and complex environments.
We aim to strengthen health systems and the health workforce for equitable access to quality health care.  We are a multi-disciplinary team with expertise in health systems and human resources that co-produces and applies knowledge with policy makers, academics, practitioners and communities.
Our guiding principles are:
Working through partnerships that are pro-equity, see health as a human right, the health workforce as the human face and at the core of strengthening resilient and sustainable health systems.
Conceptualising health systems holistically, engaging communities as part of health systems and strengthening linkages within and beyond the health sector
High quality, innovative and ethical ways of working with a focus on informing policy and practice
Supporting partners through capacity development and promoting South-South collaborations
Continuous reflection on our work to improve our performance
All members of the team have an important role to play and all contributions are valued
The Strategic Goals of the group are:

 
Evidence for resilient and sustainable health systems and workforce: Generate relevant evidence and provide technical assistance to support resilient sustainable health systems and health workforce in co-production with key stakeholders. 
Research uptake and education: Use evidence, partnerships and educational programmes to influence attitudes, practice and policy for resilient and sustainable health systems and health workforce. 
Business development: Generate business that fits with our mission and sustains and develops the team to support building resilient and sustainable health systems and health workforce. 
Capacity to deliver: Continually develop the team, systems and partnerships to support resilient and sustainable health systems and health workforce.

Current and recent research and other initiatives in health systems development focus on a number of key areas including health policy development, health workforce strengthening and links between Gender and Equity in collaboration with other groups in the School including the Gender and Health Group. 
2018 Health Systems Global Symposium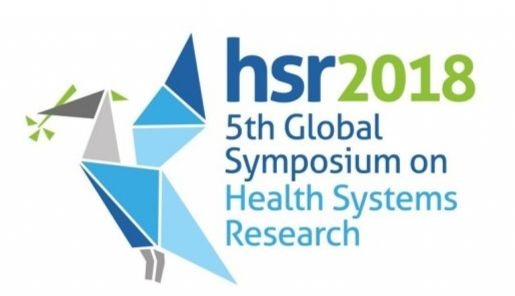 The Health Systems and Workforce Strengthening team hosted and organised the Fifth Global Symposium on Health Systems Research (HSR2018). More than 2,000 health systems researchers, policymakers and practitioners from around the world attended the five-day symposium in Liverpool which had the theme 'Advancing Health Systems for All in the SDG Era".
The HSWS team initiated and led the bid, building support amongst a consortium of UK universities researching health systems.
Health Systems Global is an international membership organisation, fully dedicated to promoting health systems research and knowledge translation.
Consortia
Partnerships
Projects
Improving neonatal health in remote rural areas in China and Vietnam 
Empowering district-level managers to improve Health Worker Performance in Nepal
Supporting community health workers in community case management programmes in Africa: a preliminary investigation
Applied research on health extension workers using ehealth to strengthen equitable health systems in Southern Ethiopia