The recently opened Accelerator Research Clinic (ARC) in the Liverpool Life Science Accelerator Building is the future for respiratory research at the Liverpool School of Tropical Medicine (LSTM). The ARC maximises efficient cross team working between the clinical and laboratory team and facilitates rapid sample processing whilst it improves flexibility and choice for research participants.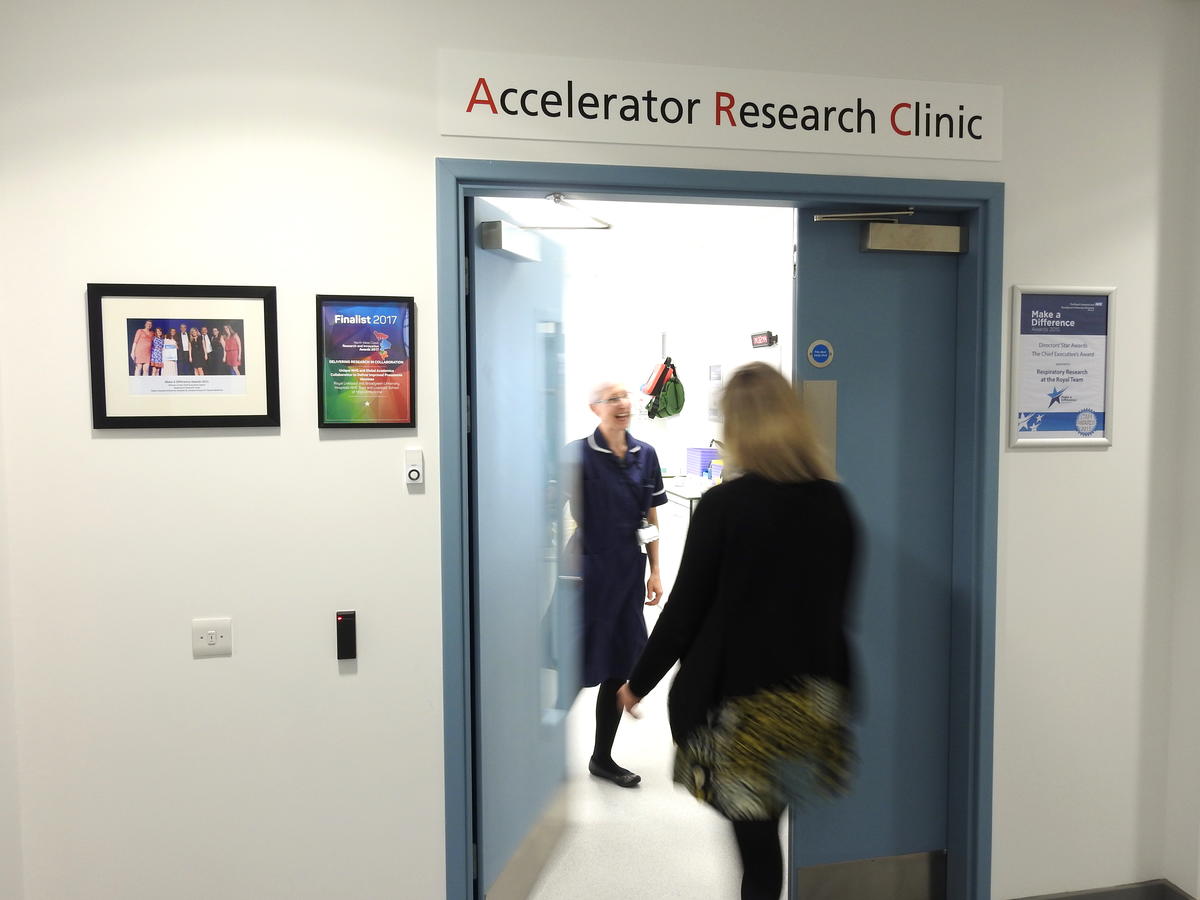 The Respiratory Research Team is based at the Liverpool School of Tropical Medicine (LSTM), led by Professor Daniela Ferreira. The team has grown from strength to strength over the past decade completing over 26 studies and recruiting over 2000 participants. The teams work focuses on pneumococcal bacteria and the development of new vaccine strategies. The Experimental Human Pneumococcal Challenge (EHPC) Model is the only model in the world in which participants are inoculated with live pneumococcal bacteria in their nose. This model is used as a vaccine testing platform as well as a transmission model for prevention strategies with multiple flourishing life science partnerships.
This state-of-the-art research facility facilitates rapid processing of samples due to clinic and laboratory proximity and staff efficiencies. The ARC was opened with a charitable donation from Unilever and is set up with all the required emergency equipment and Standard Operating Procedures (SOPs) to maintain high clinical and research standards. The ARC has been set up and managed by Dr Andrea Collins, Senior Clinical Lecturer, Respiratory Consultant and Respiratory Speciality Lead North West Coast CRN (ARC Director) and Sister Angie Hyder-Wright, Senior CRN Research Nurse (ARC Manager).
The team successfully completed their first study of healthy volunteers recruiting over 130 participants and completing over 800 appointments within a 16-week period. This reflects the efficient and rapid pace of the clinical and laboratory teams. The team are currently recruiting to subsequent studies within the ARC with a further 4 studies planned for 2019 in partnership with life science partners.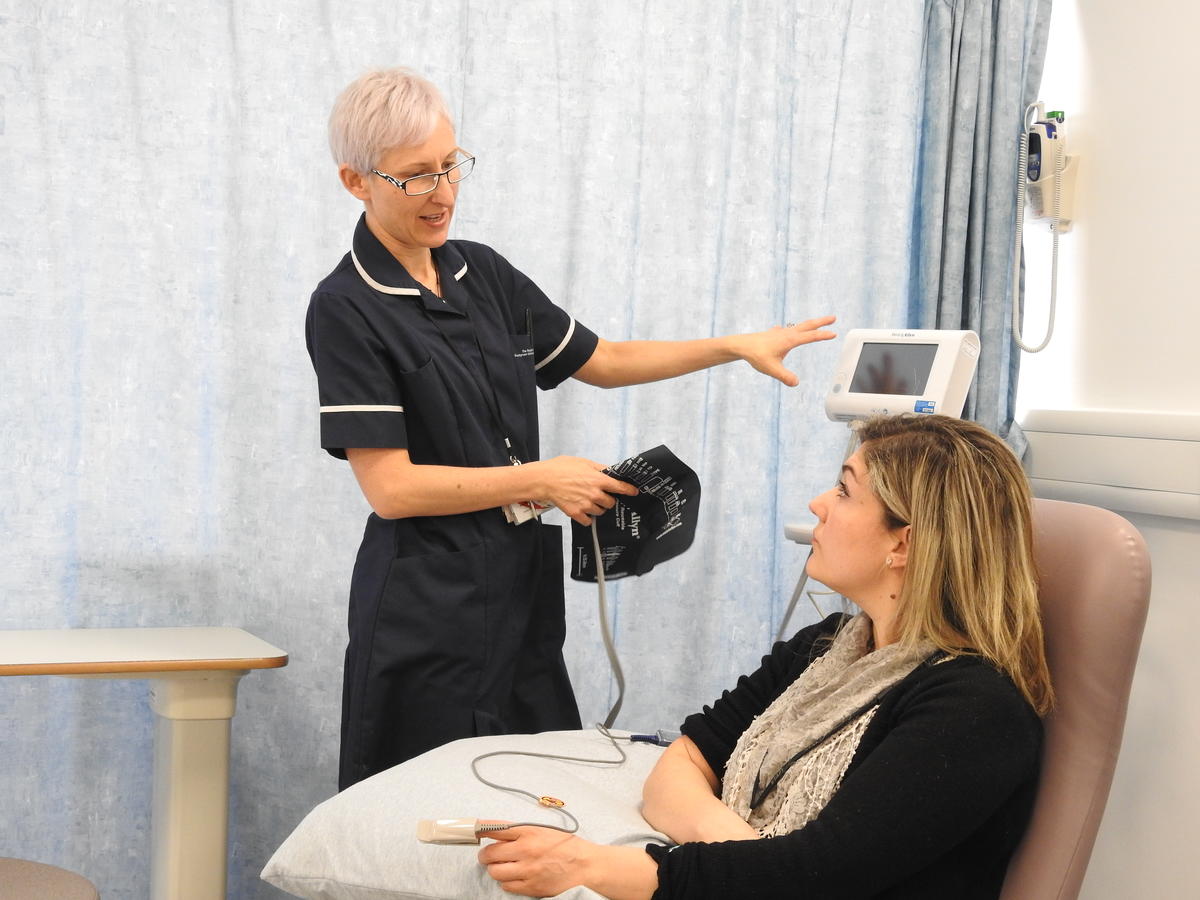 Professor Daniela Ferreira said: "We are delighted to be able to open the ARC, right here in the Accelerator. The EHPC Model has already been used in several successful clinical trials. Having a dedicated clinical space to carry out future developments of this model allows our work to go from strength to strength. We are very grateful to Unilever for their support and for the confidence that they have shown in our research team." 
The unit can accommodate 5 participants at one time and allows for maximum flexibility of the team to book participant appointments that best suit their needs. The ARC is staffed by experienced doctors and nurses specifically trained in the EHPC model, all clinical trials are conducted to Good Clinical Practice (GCP) standards with full sponsorship by LSTM and support of the local NHS Research Ethics Committee (REC).  The clinic has all necessary emergency equipment and staff are fully trained in Intermediate/ Advanced Life Support. The laboratory has designated space for inoculation preparation, sample processing and storage and is located next to the ARC allowing immediate transfer and processing of samples.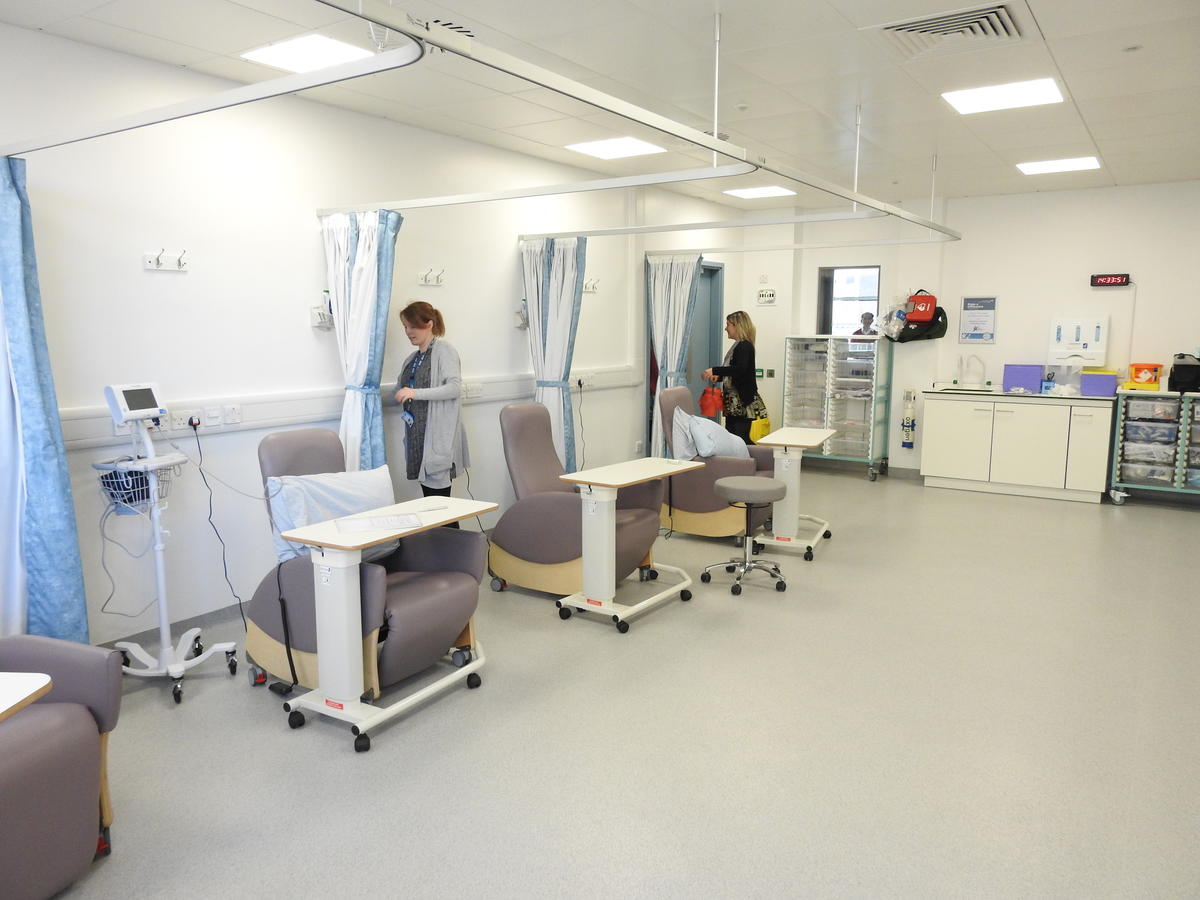 ARC Manager, Angie Hyder-Wright said: "We are thrilled to complete our first clinical trial within the ARC and we look forward to a very busy year in 2019 working with our life science partners Unilever and Pfizer. We have recently expanded our clinical team, so we are well prepared for our increased activity and we are excited to be planning a huge recruitment drive for healthy participants in 2019 and beyond."
If you would like to participate in our research or you would like some more information about the EHPC model, please contact the team directly.
Text: 2vol to 88802
Tel: 0151 702 9486 / 07740 410 290
Email: 2volresearch@lstmed.ac.uk
Facebook: www.facebook.com/LivRRC
Twitter: @LivRRN