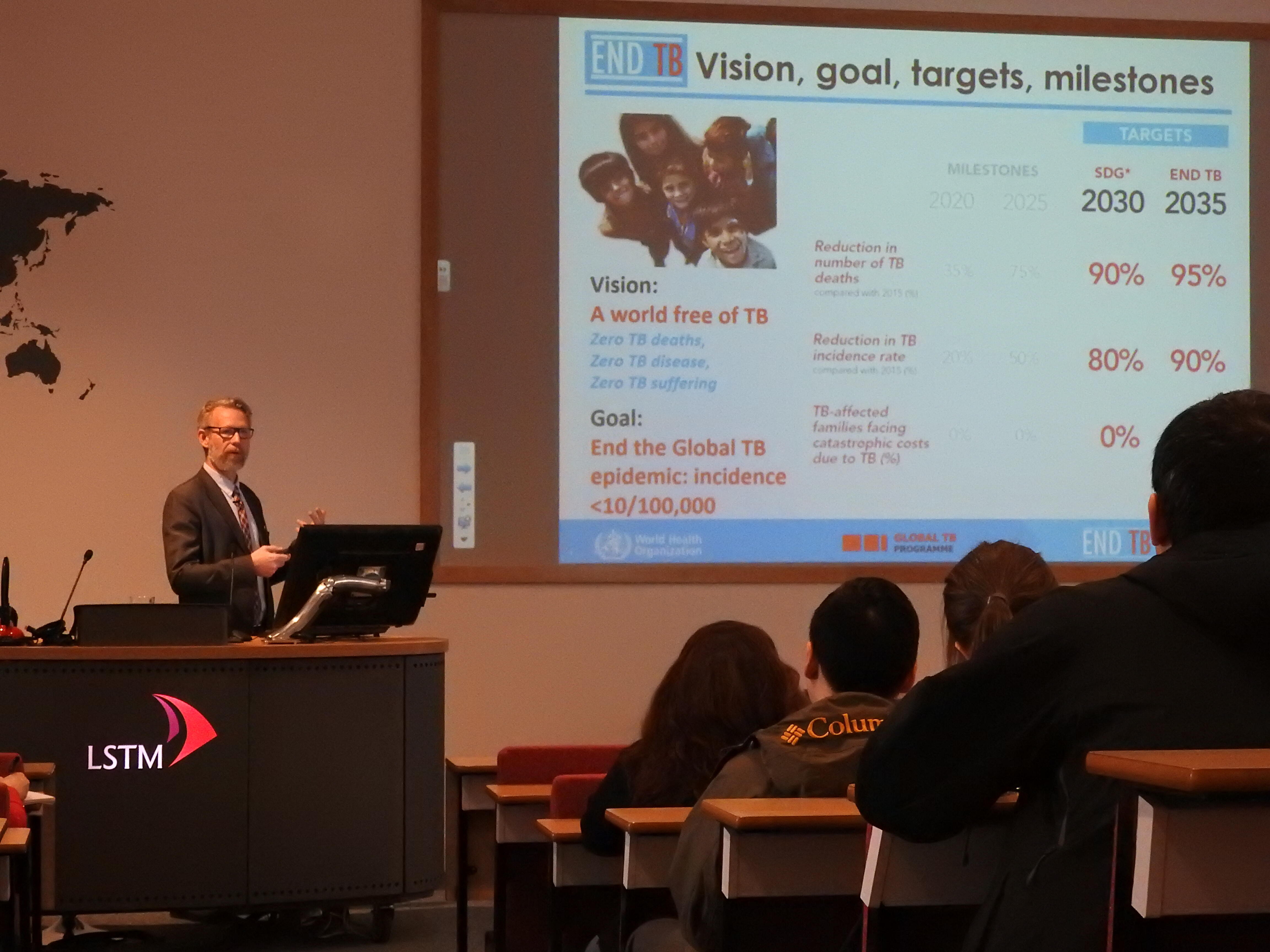 Professor Knut Lönnroth, WHO Geneva and Karolinska Institutet, Stockholm, Sweden 
The WHO's global TB strategy, the "End TB Strategy" includes highly ambitious targets to dramatically reduce the global burden of TB by 2035, and thus set the stage for the next step, which is to move towards TB elimination. 
This seminar will discuss the concepts of controlling, ending and eliminating tuberculosis (TB), outline crucial elements of the required multi-sectoral TB response, and problematize around the prospect of success. The seminar will also explore the meaning of "eliminating TB as a public health problem", and discuss what can be eliminated in the short term vs. long term perspective.
Knut Lönnroth is a medical doctor specialized in social medicine. He is working in the Global TB Programme at WHO and is also professor of social medicine at Karolinska Institutet. He has conducted extensive epidemiological, health systems and social science research on tuberculosis during the past 20 years. He has been involved in global policy development concerning health systems strengthening, TB screening, management of TB comorbidities, and social interventions to improve TB care and prevention.