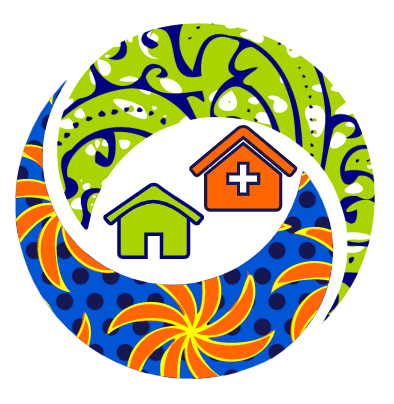 Health researchers at LSTM and the Malawi-Liverpool-Wellcome Trust have been awarded £5m to design and test a system which identifies patients suffering from multiple diseases when they seek emergency care in hospitals in Africa.
The team, led by Malawian social scientist Dr Felix Limbani and LSTM's Dr Jamie Rylance have received funding from the National Institute for Health Research for a 4-year programme
Dr Rylance explained: "When patients come to hospital, they frequently have multiple chronic diseases. Doctors often focus on treating the immediate and biggest problem. This is important, but missing opportunities to manage multimorbidity can lead to frequent hospital readmissions, high costs to patients, and preventable disability and death."
In sub-Saharan Africa, the co-existence of high levels of communicable and non-communicable diseases, such as HIV, diabetes and hypertension, make it important to get all the treatments right early. This is particularly true where high transport costs and other factors mean that patients cannot make multiple trips to hospital.
Our study in Malawi and Tanzania will test the best ways to diagnose and treat multiple chronic diseases. By working closely with patients, healthcare workers and policymakers, we will design new hospital pathways which comprehensively detect those problems. We will make sure that patients leaving hospital are linked to their primary care clinic where they can receive long term treatment to maximise their health and wellbeing.
The team will define how multimorbidity differs from high income countries so that the intervention is locally relevant, and then test it in a clinical trial across both countries. The leadership team includes Charity Salima, a community group leader, ensuring that patients' voices are driving the research agenda. Dr Limbani said: "Just as the diseases are multiple in individuals, addressing multimorbidity requires a multidisciplinary approach. Our study has brought together experts across different disciplines including patient representatives to design and test the most effective and context relevant ways of identifying and treating patients with multimorbidity in low-income settings."
One of the aims of the project is to support the next generation of African research leaders. The project will offer four PhD opportunities; in health systems, social science, health economics, and clinical care.
The project has partnered Muhimbiri University of Health Allied Sciences (MUHAS) and Kilimanjaro Christian Medical Centre (KCMC) in Tanzania, and Kamuzu University of Health Sciences (KUHeS) in Malawi and will continue until September 2025.