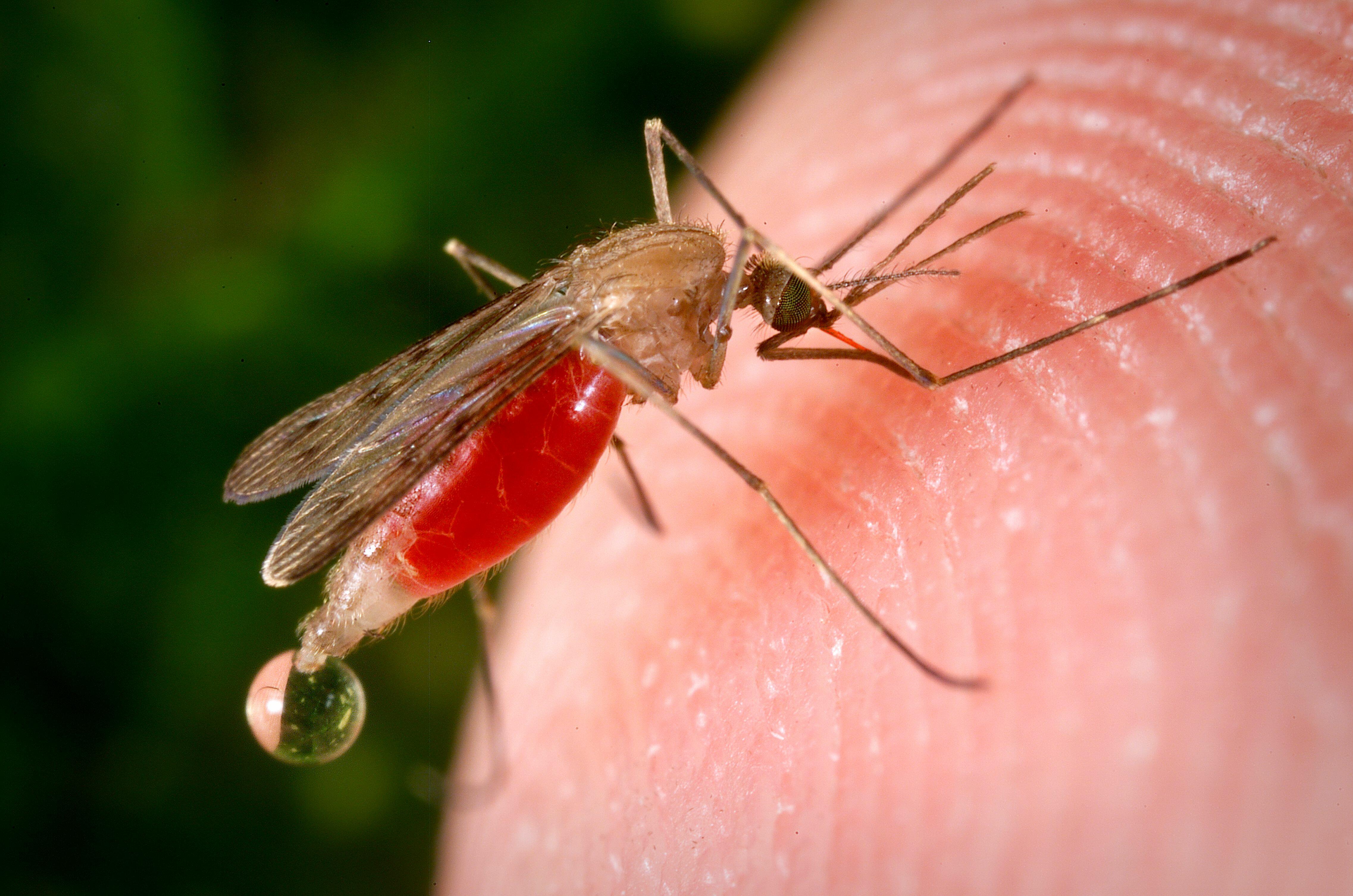 A paper published in Nature Biotechnology reports the use of 'gene drive' technology in the human malaria vector Anopheles gambiae.
Malaria is transmitted by mosquitoes and rising resistance to insecticides is hampering efforts to control the disease. Public health measures in Africa such as insecticide-treated bed nets and insecticide-spraying have helped reduce the numbers of malaria cases, but many mosquitoes have evolved resistance to insecticides. This is now threatening to derail malaria control in Africa. Consequently, new strategies to control mosquitoes are being developed that use 'gene drive' technology.
 LSTM's Dr Tony Nolan, who co-authored the paper with colleagues from Imperial College London, reported the use of a sex distorter gene drive which has a quicker impact on female mosquito populations than previously developed gene drives targeting female fertility.
Only female insects transmit diseases such as malaria, dengue and Zika; therefore, control methods that skew the sex ratio of insect populations have long been sought. Sex-chromosome drivers are genetic elements that interfere with chromosome segregation during cell division and result in an unbalanced male-to-female ratio among offspring, which can potentially lead to population suppression or extinction. Relatively few sex chromosome drives have been characterized, however the team demonstrated a male-biased sex-distorter gene drive in the human malaria vector Anopheles gambiae.
Dr Tony Nolan said: "Gene drive is a new technique that we have pioneered recently for rapidly introducing genetic elements into populations of mosquitoes that are responsible for transmitting malaria, much faster than would ordinarily be possible. In some cases, these genetic elements can be deliberately designed to suppress mosquito populations. We know from work on insecticides that suppressing mosquito populations is by far the best tool we have for reducing cases of malaria. The technique we have developed here both impairs the fertility of female mosquitoes and skews, drastically, the sex of offspring to be males. So there are fewer females each generation, and those that do remain have impaired fertility. This can lead to a total population crash." 
The reported gene drive had a more rapid impact on female mosquito populations than previously developed gene drives targeting female fertility. The team demonstrated that this led to a male-only population in 10 to 14 generations, with population collapse and no selection for resistance supporting its role for malaria vector control.
Dr Tony Nolan continued: "By attacking the mosquito on two fronts - female fertility and gender ratio - there is the added advantage that it is much less likely that mosquitoes will become resistant to both mechanisms of attack. We know that for any type of mosquito control approach planning for, and trying to prevent, resistance is absolutely key."
Nature Biotechnology – 'A male-biased sex-distorter gene drive for the human malaria vector Anopheles gambiae' DOI: 10.1038/s41587-020-0508-1