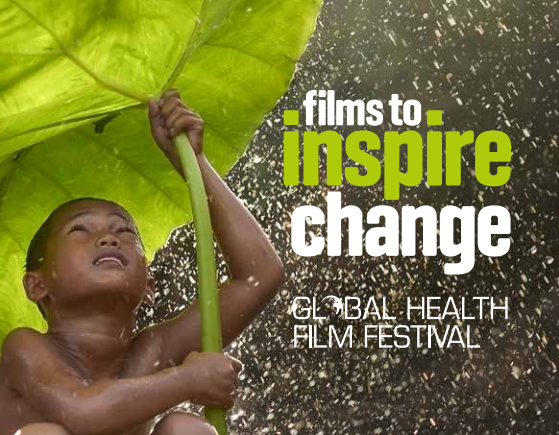 The Fourth Global Health Film Festival took place in December at the Wellcome Collection in London
LSTM was represented at this year's Global Health Film Festival by Prof Kevin Mortimer and Research Assistant Jane Ardrey. The festival, now in its fourth year, was created to use film-making as a catalyst for discussion and change.
This year's two-day programme featured over 20 documentaries and animations, many of which were world, European or UK premieres. The films were complemented by panel discussions with film makers, film protagonists, international health experts and representatives from patient groups.
Kevin & Jane, along with Jane Duckworth and Han Duijvendak of Handstand Productions, hosted a 90-minute workshop titled 'Research in Focus: the role of video film in global health research'
During the workshop they explored the growing expectation that scientists should – alongside the traditional publication of detailed articles in peer reviewed journals – present their research and its findings in more widely accessible visual formats.
The Lancet encourages contributors to supply videos to accompany their articles in the online version of the journal and the Wellcome Trust expects grant recipients to include wider 'public engagement' in their projects.
With this in mind, the workshop used clips and experiences from recent projects in Malawi to find answers to the questions such as how to make a film engaging, what challenges you should expect along the way, and how best to make use of a film once it has been created.
We thank the NIHR Global Health Research Unit on Lung Health and TB in Africa at LSTM - "IMPALA" for helping to make this work possible. In relation to IMPALA (grant number 16/136/35) specifically: IMPALA was commissioned by the National Institute of Health Research using Official Development Assistance (ODA) funding. The views expressed in this publication are those of the author(s) and not necessarily those of the NHS, the National Institute for Health Research or the Department of Health.