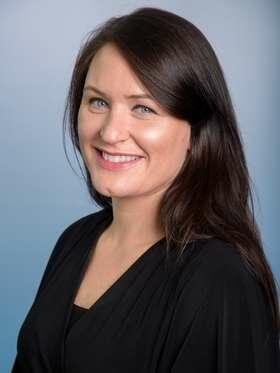 Dr Mary McCauley recently attended the Royal College of Obstetricians and Gynaecologists (RCOG) in London, UK, to be awarded three prizes for her ongoing work and research to improve maternal health in low- and middle- income countries.
Dr Mary McCauley was awarded the John Lawson Prize for her paper entitled: A survey of healthcare providers' awareness and attitudes regarding pain relief in labour for women in Ethiopia.

Whilst the priority in low and middle-income countries is to provide evidence-based practices and care (including skilled birth attendance), this paper highlights that equal attention must be given to quality of care, including the provision and experience of care. The survey demonstrated that nearly all healthcare providers understand that women suffer significant pain during labour. However, providing effective pain relief is currently not provided as part of routine intra-partum care in Ethiopia. The general attitude of healthcare providers was that labour is a natural process and women should be able to cope. Dr McCauley recommended that healthcare providers work together in a multidisciplinary approach to refine and implement guidelines for pain relief options for women in labour in low and middle-income countries and that this should be safe, effective, timely, efficient, equitable, women-centred and should be culturally acceptable.
Dr Mary McCauley was also awarded second prize for the Harold Malkin Prize for her publication entitled: Vitamin A supplementation during pregnancy for maternal and newborn outcomes (Review). This Cochrane review demonstrated that taking vitamin A supplements during pregnancy does not help to prevent maternal deaths (related to pregnancy) or perinatal or newborn baby deaths. However, the risk of maternal anaemia, maternal infection and maternal night blindness is reduced. This evidence has been used by the World Health Organization (WHO) to update their antenatal care guidelines.

Dr Mary McCauley was also awarded the EGA Hospital Charity Travelling Fellowship, an award set up in memory of Miss Anne Boutwood FRCOG. The Fellowship was awarded to Dr Mary McCauley to facilitate travel to develop her research to improve maternal health care for women who are HIV positive after childbirth in Zimbabwe.
"I am delighted to be awarded three prizes from the RCOG for my research regarding how to improve maternal health in low resource settings. I feel very privileged to have the opportunity to work at the Centre for Maternal and Newborn Health at the Liverpool School of Tropical Medicine, in a multidisciplinary team, working in partnership with funders and governments to develop and implement solutions to improve maternal health. I would like to thank the committees at the RCOG for their recognition and support for this important research".