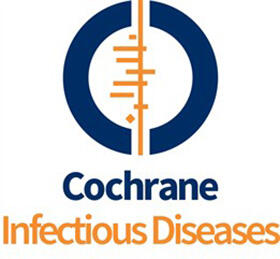 Researchers from the Cochrane Infectious Diseases Group have updated an independent review to evaluate the effects of Directly Observed Therapy (DOT) compared with self-administered treatment for people active tuberculosis (TB). They have applied the latest developments in research synthesis to the existing trials and improved the review which was first published in 2003 and provides greater insight into the evidence base. 
DOT is a specific strategy to improve adherence by requiring an 'observer' acceptable to the patient, such as health workers, community volunteers or family members to observe and record patients taking each dose. The World Health Organization (WHO) currently recommends that people with TB are treated for at least six months to achieve cure. These long durations of treatment can be difficult for patients to complete, especially once they are well and need to return to work. Failure to complete treatment can lead to relapse and even death in individuals, and also has important public health consequences, such as increased TB transmission and the development of drug resistance. Direct observation remains an important component of TB programmes worldwide. 
Two authors from the Cochrane Collaboration examined the research published up until 13 January 2015 and identified 11 randomised controlled trials with a total of 5662 people with TB. The trials compared DOT with self-administered therapy for treatment and included treatment at home with family members, community health workers and health staff as well as those in health facilities. A further trial looked at intravenous drug users, evaluating direct observation in TB prophylaxis to prevent active disease. 
Overall, in all the trials studied, cure and treatment completion in both self-treatment and DOT groups were low and DOT did not substantially improve this. Small effects were seen in a subgroup of studies where the self-treatment group were monitored less frequently than the DOT group. There is probably no difference in TB cure or treatment completion when the direct observation was conducted at home or at the clinic and little or no difference in TB cure when direct observation is conducted by a community health worker or family member.
Dr Jamlick Karumbi one of the authors from the KEMRI-Wellcome Trust Research Programme in Kenya said: "From the existing trials it appears that DOT did not provide a solution to poor adherence in TB treatment. Given the large resource and cost implications of DOT, policy makers might want to reconsider strategies that depend on direct observation. Other options need to take into account financial and logistical barriers to care, approaches that motivate patients and staff and following up on defaulters." 
The Cochrane Infectious Diseases Group has been in operation since 1994. With over 600 authors from 52 countries it is led by Professor Paul Garner and its editorial base is located at LSTM.
Karumbi J, Garner P. Directly observed therapy for treating tuberculosis. Cochrane Database of Systematic Reviews 2015, Issue 5. Art. No.: CD003343. DOI: 10.1002/14651858.CD003343.pub4.