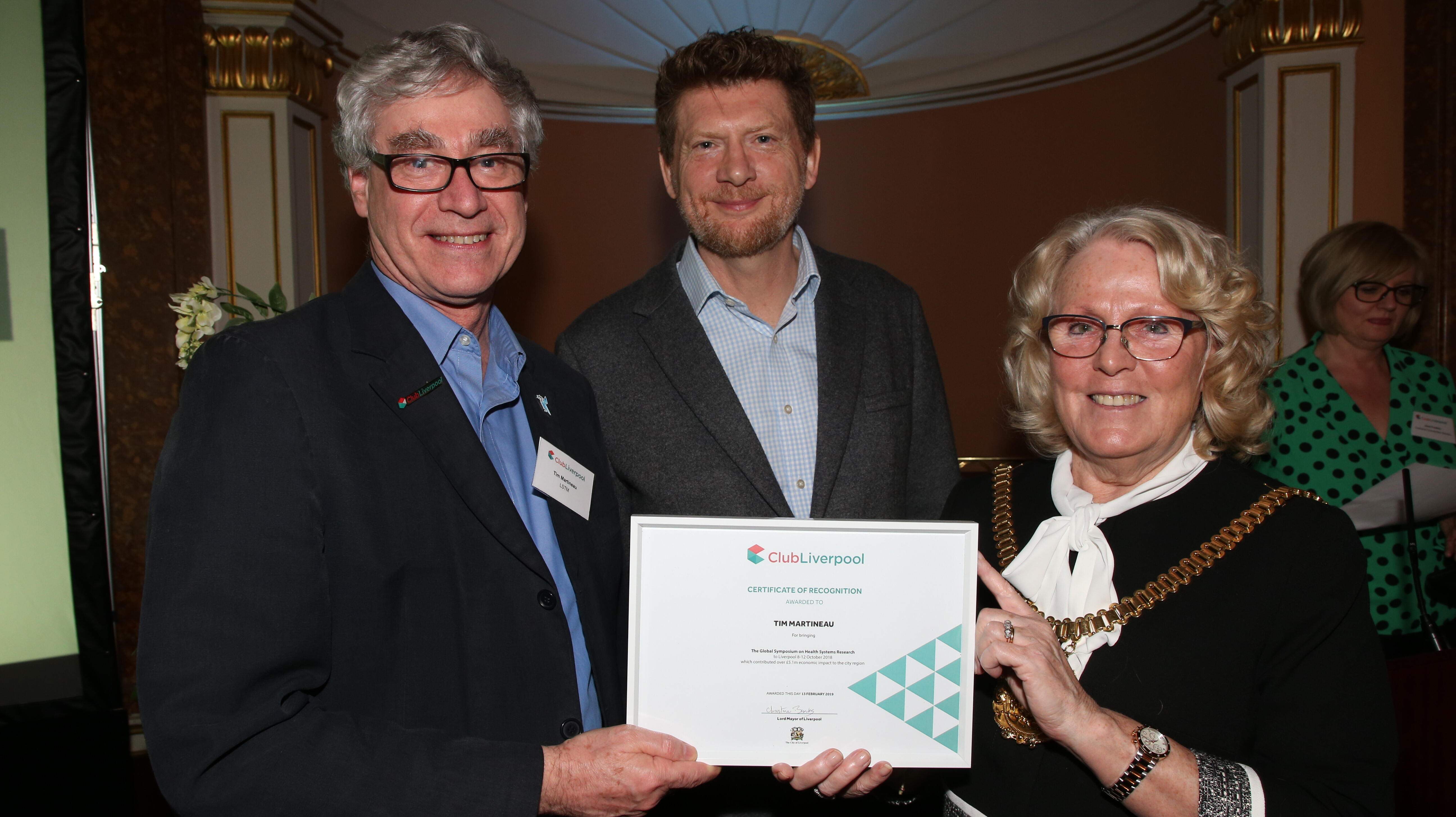 LSTM's Tim Martineau and Professor Sally Theobald were celebrated for bringing over £5 million into the local economy this week as they were recognised as ambassadors by Club Liverpool.
At their event on Wednesday, Club Liverpool, a part of Marketing Liverpool, celebrated the achievements of ambassadors throughout 2018 at a dinner at Liverpool Town Hall. Sally and Tim were congratulated for their part in bringing the highly successful Global Symposium on Health Systems Research to Liverpool which contributed over £5.1m economic impact to the city region.
The Global Symposium on Health Systems Research is a biennial event, which has taken place in various cities around the world. The 5th Symposium in Liverpool in October brought together 2247 actors involved in health systems and policy research and practice from more than 125 countries, LSTM led the local organising committee and supported the programme development and fundraising and special projects, but was also involved in numerous presentations and side events.
Tim Martineau said: "I was delighted that we have been recognised for bringing such a prestigious symposium to Liverpool and I think it is important to understand how the work that we do at LSTM has some very tangible benefits to the people of the region as well as overseas."