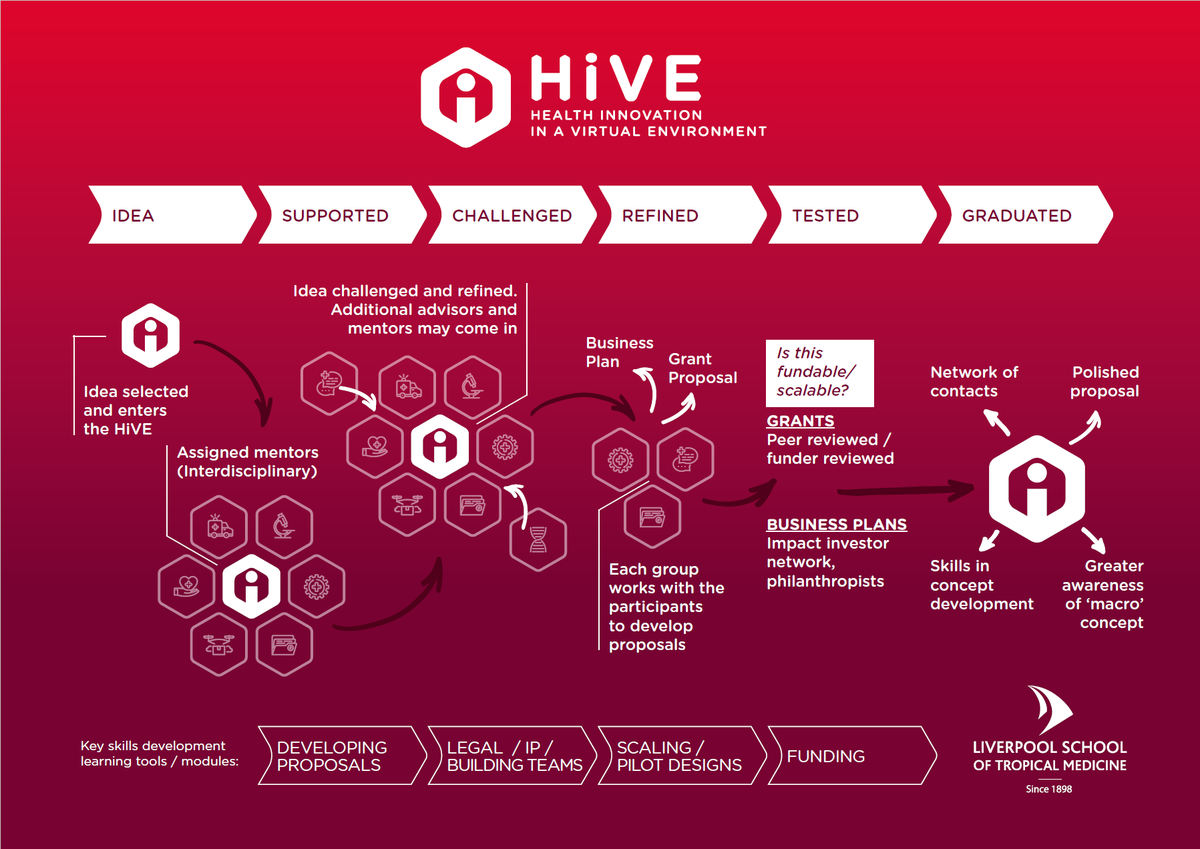 HiVE is LSTM's pioneering virtual incubator, which aims to identify and test new ideas for global health by bringing together virtual teams across borders, sectors, and disciplines.  
We know from working in the field across the world that there is no shortage of talented and motivated individuals who are driven to make a difference in their communities, countries and beyond. There is, however, a shortage of opportunities for these individuals to reach their full potential; we believe the HIVE could be the key to unlocking it.
HiVE aims to identify innovative, fresh-thinking and applicable ideas that address global health issues. HiVE follows the traditional idea of an accelerator, but with some twists. Participants are matched with a team of virtual mentors and advisers drawn from a multi-disciplinary HiVE College of Experts, to help challenge and refine their idea for real-world application.
HiVE is geared towards encouraging participation amongst those in low and middle-income countries; delivered entirely through an innovative virtual platform, in a flexible manner. Our participants don't have to leave their jobs, family or country to participate and our mentors can give as much or as little time as they can spare.
Our 'graduates' leave the HiVE with the core skills needed to develop competent funding proposals, the confidence to develop them, an amazing network of contacts and a refined and fundable proposal which could potentially hold the next breakthrough in global health.
Call for participants: Who are we looking for?
Future health leaders with big, innovative ideas. The Health Innovation in a Virtual Environment (HiVE) programme is seeking Ghanaian clinicians, academicians, researchers, entrepreneurs, and other professionals in the health field who seek to advance their ideas and their careers along two primary pathways:
Potential to launch health innovation startups, programmes, or products 
Potential to conduct grant-funded research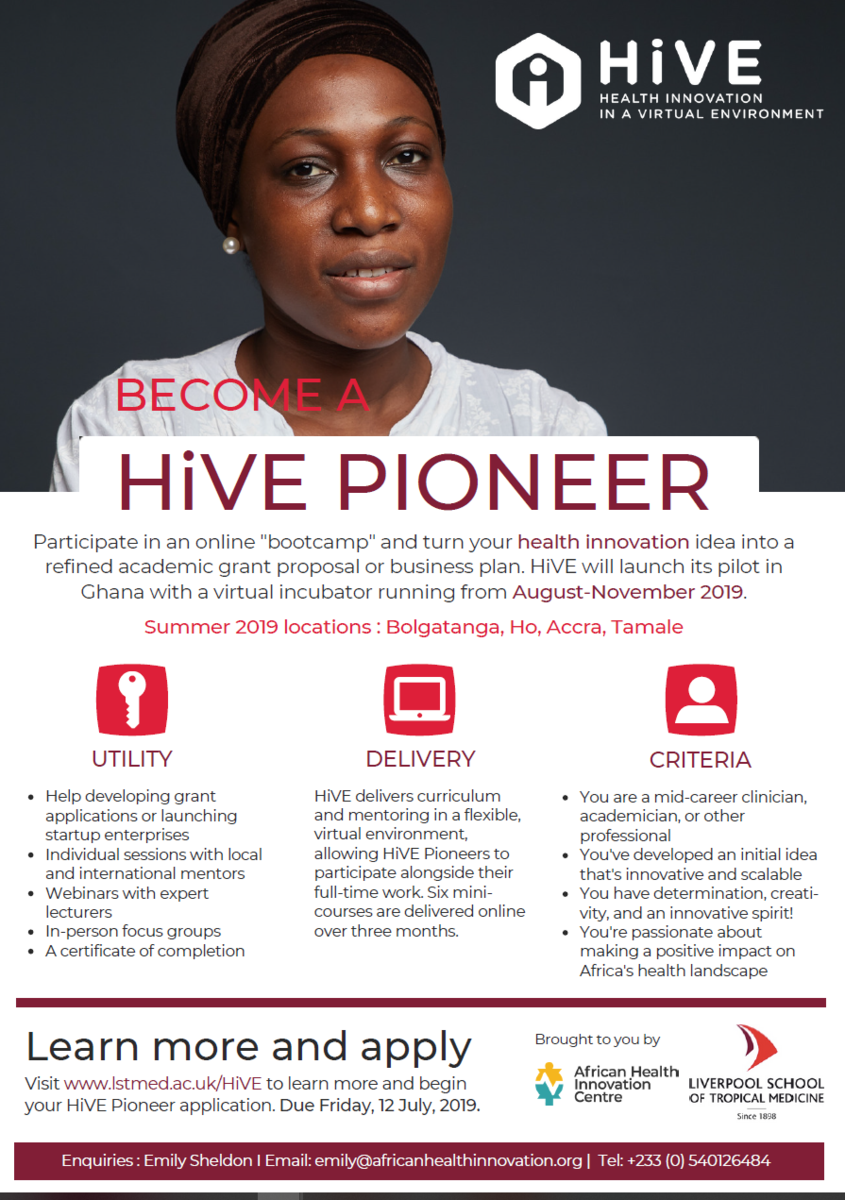 Get involved
Do you have a successful track record in developing an original idea into a grant or business plan, and in seeing a project from conception to completion?
If so, you are invited to join the Liverpool School of Tropical Medicine as a mentor for the pilot class of the HiVE, taking place in Accra, Ghana this summer.  Our mentors will directly support the innovative work of an emerging Ghanaian HiVE Pioneer, dedicated to improving health outcomes in Ghana and beyond. Our modern, online-learning environment will allow you to connect with entrepreneurs in West Africa right from the comfort of your own home or office.  Although the HiVE focuses on developing solutions for global health, we are particularly keen to welcome expertise from a range of sectors.   
For any further information, call Emily Sheldon on Tel: +233 (0) 540126484  or email emily@africanhealthinnovation.org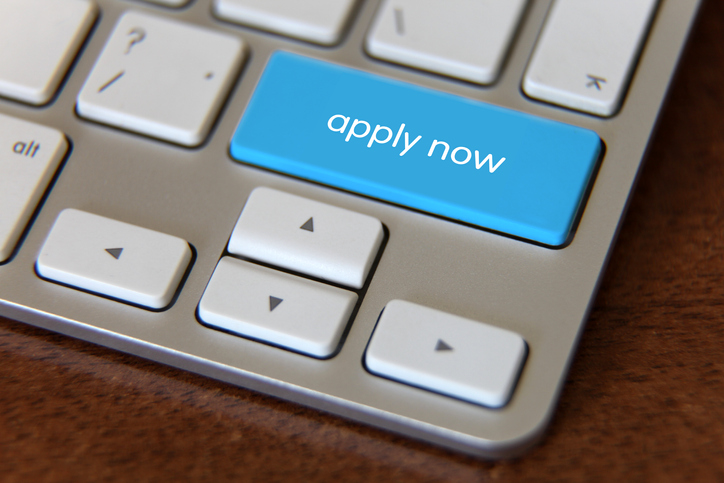 The application process for the 2019 HiVE programme is now closed