Global Health Research Group on Prevention & Management of Non-Communicable Diseases and HIV infection in Africa
In Africa, the burden of non-communicable diseases has risen sharply alongside a continuing high burden of infectious diseases. 
Deaths attributed to NCDs are expected to overtake deaths from infectious causes within the next 10-20 years.
The control of NCDs, therefore, represents one of the biggest health challenges of our time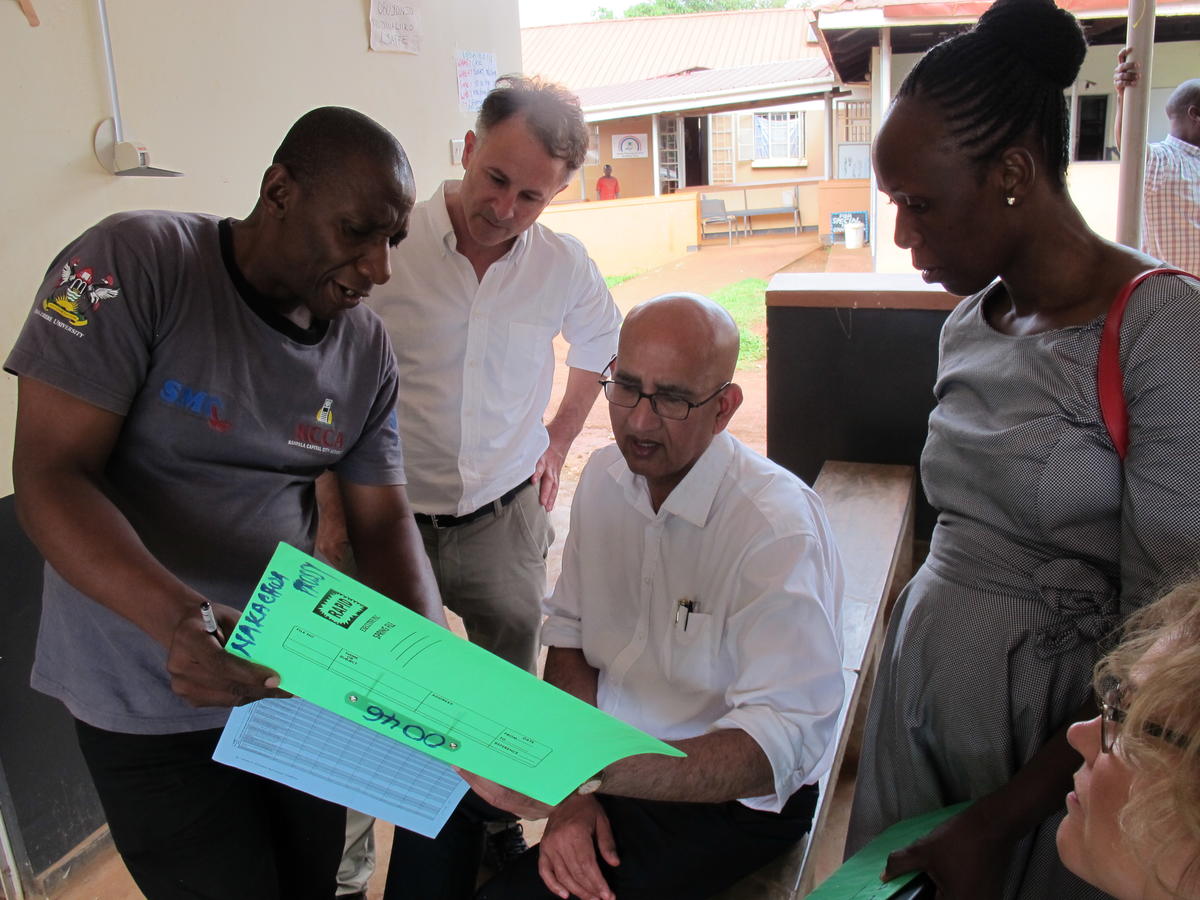 Raised blood pressure is the leading cause of deaths worldwide and raised blood glucose is the 3rd leading cause of death. Diabetes and hypertension need lifelong treatment. If they are not treated, then people with these conditions will go on to develop serious medical conditions, such as cardiovascular disease, kidney disease, blindness, and foot ulcers that do not heal. 
In Africa, the age at which these conditions occur is younger than in high-income countries and so the consequences of poor control of these conditions is grave, causing deaths and poor health in many people of prime working age. Treating these conditions and their complications incurs high costs for the health service, and for patients both from the costs of accessing care and from income lost from the inability to work.
Diabetes and hypertension are probably the most easily treatable and preventable of all of the non-communicable diseases. These are our focus. 
HIV has been transformed from a deadly infectious disease to a chronic condition through HIV treatment programmes. Today in Africa, over 60% of all people estimated to be living with HIV-infection are in care and many will have a near normal lifespan.
Unlike for HIV, the coverage of services for NCDs remains low across Africa.  In particular, drug supplies for conditions such as hypertension and diabetes are limited on the continent, and there is a lack of trained health care workers to manage patients with these conditions. It is estimated that only 5% of persons with diabetes are in regular care and the number is probably similar for hypertension. 
Our partnership
We are a group of researchers from Tanzania, Uganda, and the UK.  The research partnership is between NIMR (National Institutes for Medical Research) and Shree Hindu Mandal Hospital in Tanzania, MRC/UVRI/LSHTM Uganda Research Unit and LSTM (Liverpool School of Tropical Medicine) in the UK.  We work closely with TASO (The AIDS Support Organisation) and the Ministries of Health in Uganda and Tanzania.  
Our vision is to improve the health outcomes of people with chronic life-long conditions in Africa through research. Our focus is particularly on the prevention and management of HIV-infection, diabetes and hypertension
We are presently laying the foundation – building partnerships with health care providers and policymakers and building capacity in people. Our aim is to create a collegial environment that is able to attract and retain staff in this new research area. We defined the initial research questions together and are now conducting early phase studies that will inform the design of future large-scale research studies.
The large-scale studies will be designed to generate policy-relevant data and inform policy and practice.
Left: Meeting of International Steering Committee and partners in Uganda
What we will do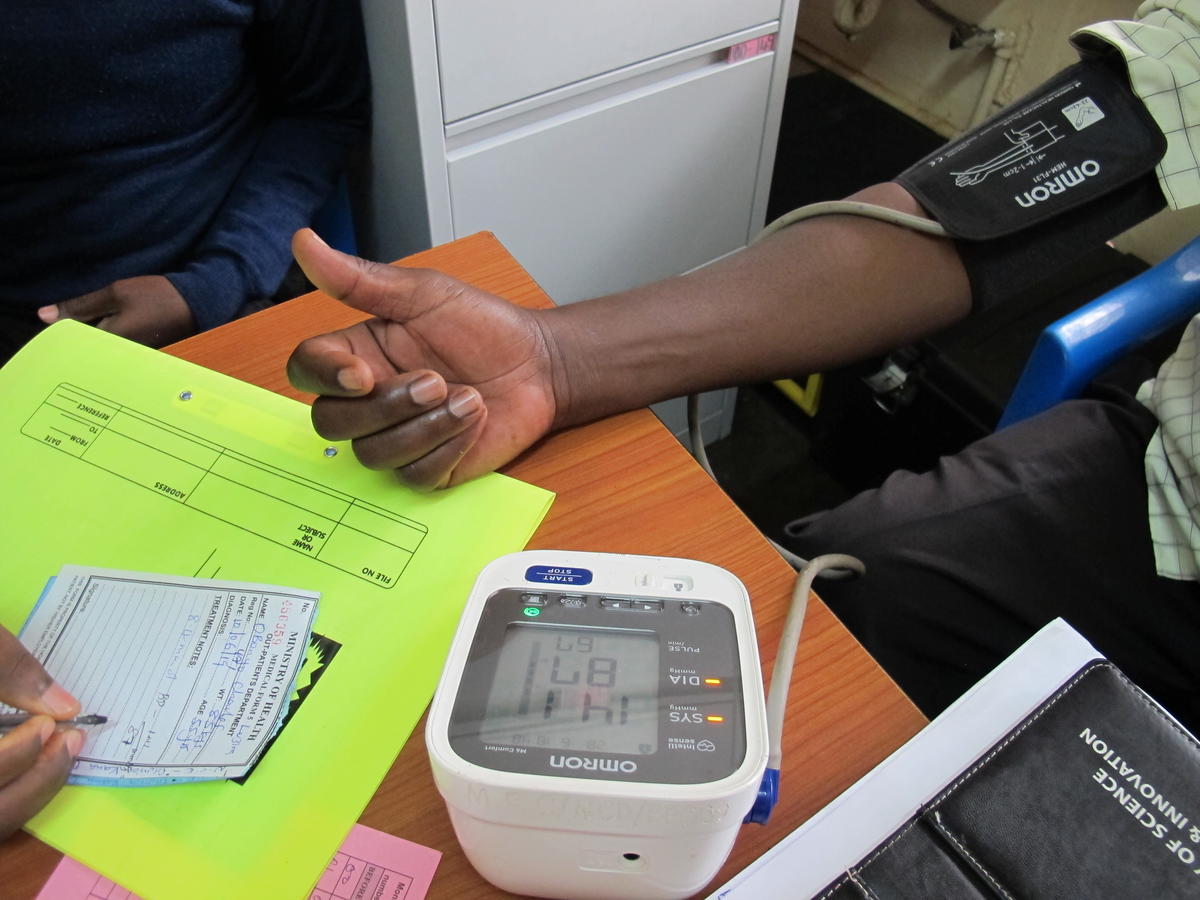 Preliminary findings from our pilot studies suggest support for integration of services from both health care providers and patients but this needs confirmation in a larger study with follow-up over a longer-term.
We are taking a broad approach to understanding integration. We are using epidemiological methods and clinical trials to quantify the clinical effects of integration and social science methods to explore how patients and healthcare workers perceive and experience integrated care. We will also provide evidence on the costs and cost-effectiveness of the integrated interventions; and how vertical HIV programmes can best adapt to serving additional co-morbidities.  It has been argued that integrating NCDs into HIV screening and treatment may reduce HIV stigma (a persistent barrier to improving HIV public health outcomes) – we will study this further.
Integration cuts across all points of health care. Other areas to be explored during the integration studies include clinical and counselling services, referral systems, records and data management, health worker training and support, clinic re-organisation including managing the waiting areas and drugs supply management.
There is much that we don't understand about chronic diseases in Africa. Data on how these conditions present and develop over time is limited. This lack of information limits the development of appropriate identification, prevention and treatment strategies for Africa. We will be looking to develop long term cohorts of persons with chronic disease to broaden our understanding of these conditions and provide policy-relevant data.
Increasing coverage of services for diabetes and hypertension will be challenging for African health authorities. We have an opportunity to learn from and use the platforms developed for HIV-infection. However, we don't know about the effects (beneficial or harmful) of integrating services for NCDs and HIV-infection. For this reason, rigorous research is needed first before embarking on a re-organisation of health care delivery on the continent.
Using our experience and rigorous research we are confident that, as a partnership, we can provide evidence of what will work to meet the global challenge that NCDs present.
Current research projects
MOCCA: Management of Chronic Conditions in Africa 
Research being conducted in ten health facilities (five in Uganda and five in Tanzania). The research is being co-ordinated by staff at the 3 main partners and involves teams of clinical, social science and health economics researchers.
Preliminary findings suggest support for integration from both health care providers and patients but this needs confirmation in a large study with follow-up over the longer-term. A limited drug supply for NCDs raises will likely be the major hurdle to getting people into care. Integration cuts across all points of health care. Other areas to be considered during integration, besides clinical and counselling services, including records/data management, clinic re-organization including managing the waiting areas and drugs purchasing.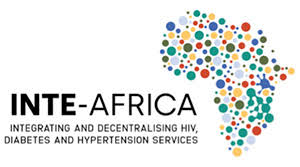 LSTM is a member of the INTE-AFRICA Consortium. A European Commission-funded project that aims to test the efficacy of integrating diabetes and hypertension services alone, or together with HIV-infection services, in two sub-Saharan African countries: Uganda and Tanzania.

The overall goal of this project is to scale up the provision for diabetes and hypertension in sub-Saharan Africa. To do so, the project will test the efficacy of integrating diabetes and hypertension services alone, or in combination with HIV-infection services.
META Phase 2: A randomised placebo-controlled double-blind phase II trial to determine the effects of metformin versus placebo on glycaemia in HIV-infected persons with pre-diabetes in Tanzania
This is a phase II randomised double-blind placebo-controlled trial to evaluate the use of metformin in HIV-positive persons on antiretroviral treatment (ART), with pre-diabetes. The study is designed to inform a phase III trial (with funding from EDCTP) that will evaluate whether metformin can reduce the progression to diabetes. HIV-positive adults on ART and confirmed to be pre-diabetic with no clinical contraindications will be randomised to either the metformin or placebo.
Matipio: the retrospective study
The retrospective study is looking at the incidence of non-communicable diseases and related complications in the HIV cohort at Hindu Mandal Hospital. Data will be captured through electronic database.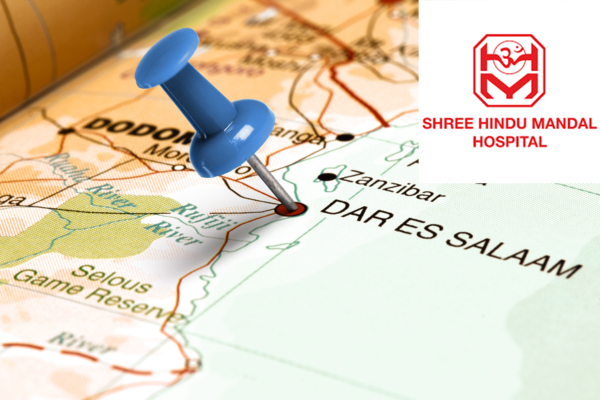 This research was commissioned by the National Institute for Health Research (NIHR) using UK aid from the UK Government. The views expressed in this publication are those of the author(s) and not necessarily those of the NIHR or the Department of Health and Social Care.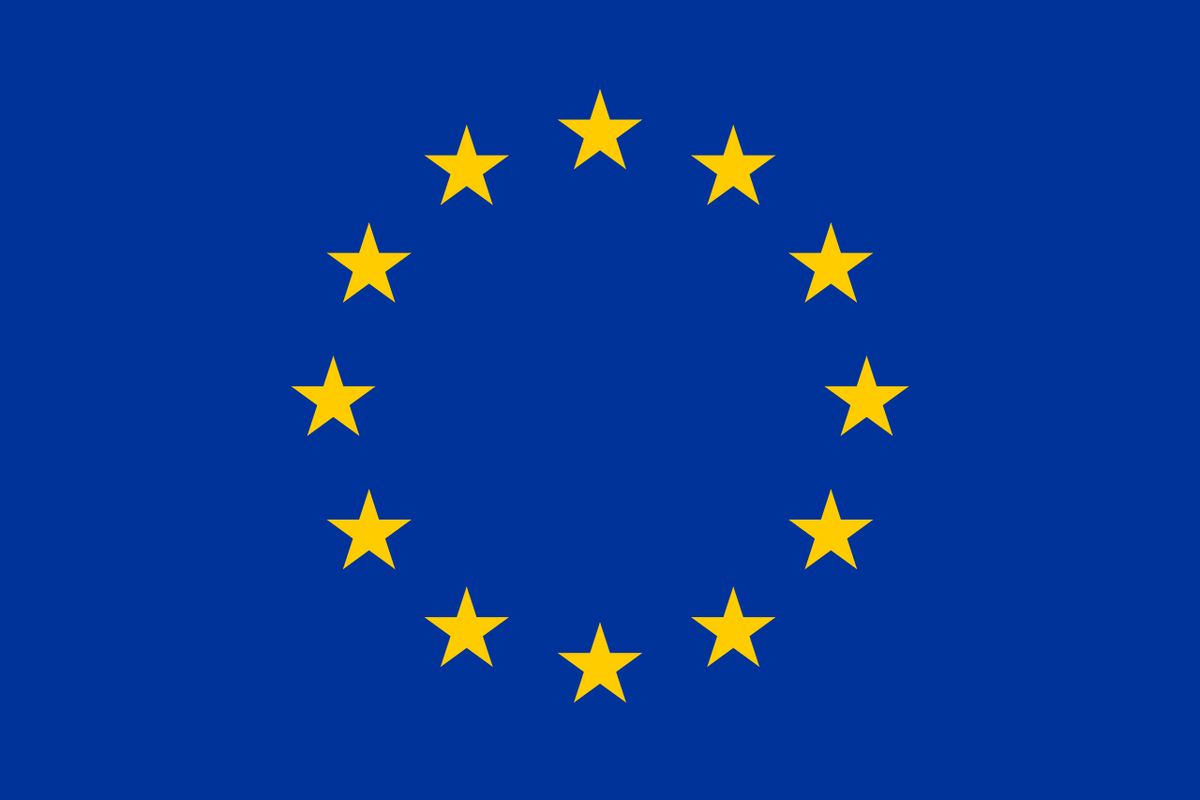 The INTE-AFRICA project has received funding from the European Union's Horizon 2020 research and innovation programme under grant agreement No 825698.