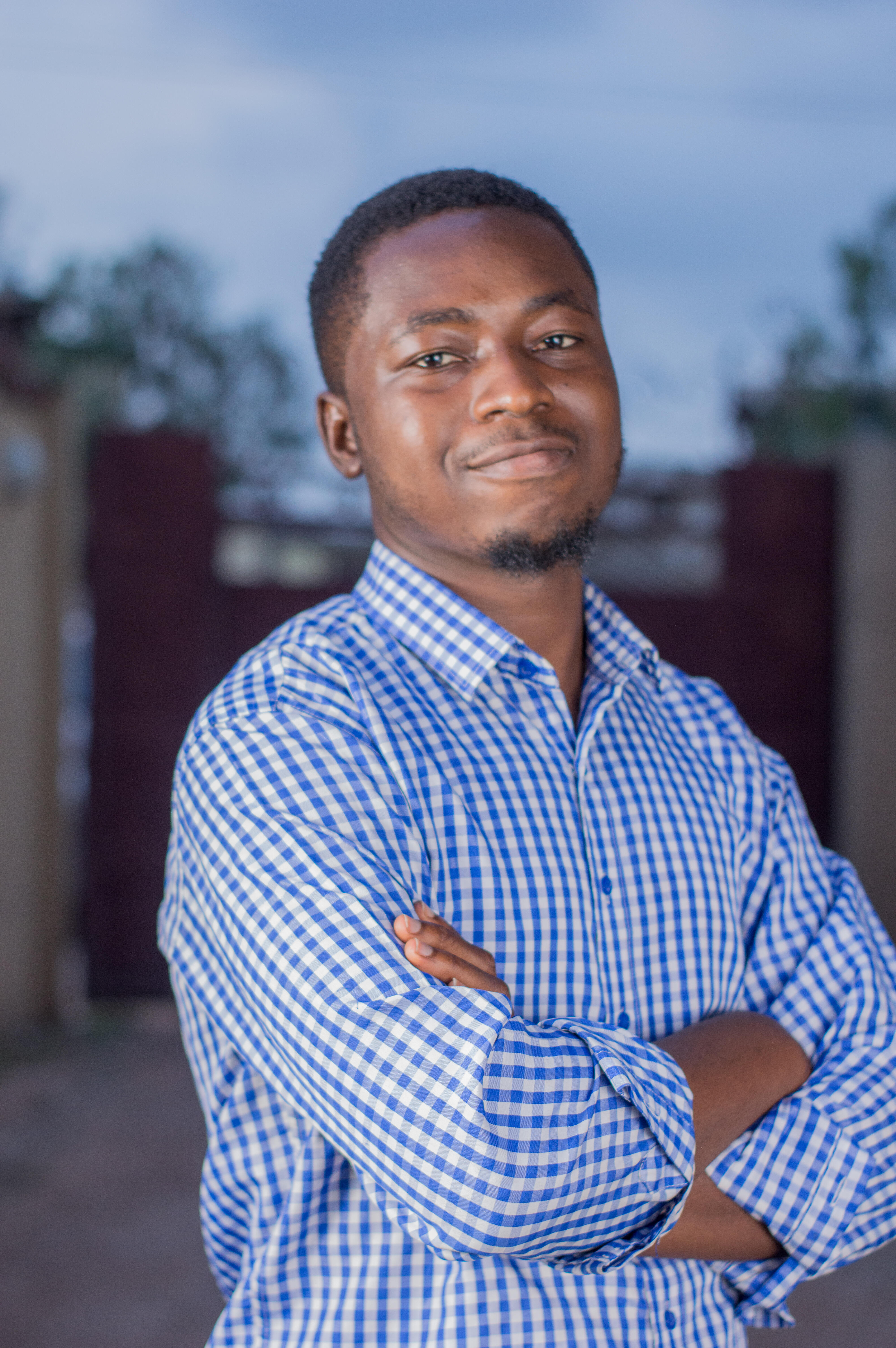 Recipient of the Global Health Future Leaders Scholarship:
"The scholarship first provides an opportunity to learn - which I know is very critical at this point in my life. It also ensures I am exposed to resources, networks and opportunities which I believe will be important in helping to chart my career path in global health. Without the scholarship, I wouldn't be able to participate in this program."
I have led several national projects aimed at improving the quality of governance in Nigeria and strengthening Nigeria's health systems. Some of these projects include my LG project in Ebonyi and Zamfara states; #MaskUp campaign in 5 Nigerian states; and the COVID-19 and awareness/sensitization and fake news project in 14 Northern states in Nigeria.
I am passionate about ensuring Nigerians have access to a better quality of life and his career goal is to achieve the following - prevent as many as possible from visiting the hospital; make great and affordable care available to patients; improve Nigeria's health outcomes, and leverage technology to create tools that can improve healthcare access. I currently work with Sahara Foundation (the personal, corporate social responsibility arm of Sahara Group) where I manages projects and efforts (on healthcare, education, entrepreneurship among others) targeted at the Group's countries of operations.
In 2018, a report by the World Poverty Clock showed that Nigeria had overtaken India as the country with the most extreme poor people in the world. In 2019, Nigeria's National Bureau of Statistics (NBS) released the "2019 Poverty and Inequality in Nigeria" report, which reflected that 40 per cent of Nigerians (about 83 million people) live below the country's poverty line of 137,430 naira ($381.75) per year, that is, less than a dollar per day. These individuals are mostly those who live in remote, rural areas and are more than often neglected in the nation's substandard developmental plans.
Therefore, LSTM's mission to improve the health of the world's poorest people resonates perfectly with my goal (to work in fixing Nigeria's health crisis) given Nigeria's context. Having been part of a consortium that managed the UNITED in Nigeria program, LSTM provides a great environment to learn how best Nigeria can build resilient health systems, reduce the burden of disease, and ensure Nigerians have access to quality healthcare.
I plan to focus my thesis on LSTM's co-managed ASCEND (Accelerating the Sustainable Control and Elimination of Neglected Tropical Diseases) project in 13 countries in West and Central Africa funded by the Foreign, Commonwealth and Development Office (FCDO). My thesis will be focused particularly on how Nigeria can strengthen our health systems enough to ensure sustainability for Neglected Tropical Diseases programmes.
As part of our 125 Anniversary Campaign, we are raising funds to support an additional 125 new scholarships to increase our capacity to support talented students studying on campus in Liverpool and around the world.  These include full and partial scholarships to ensure that the most promising global health leaders can study at the Liverpool School of Tropical Medicine, irrespective of their circumstances.