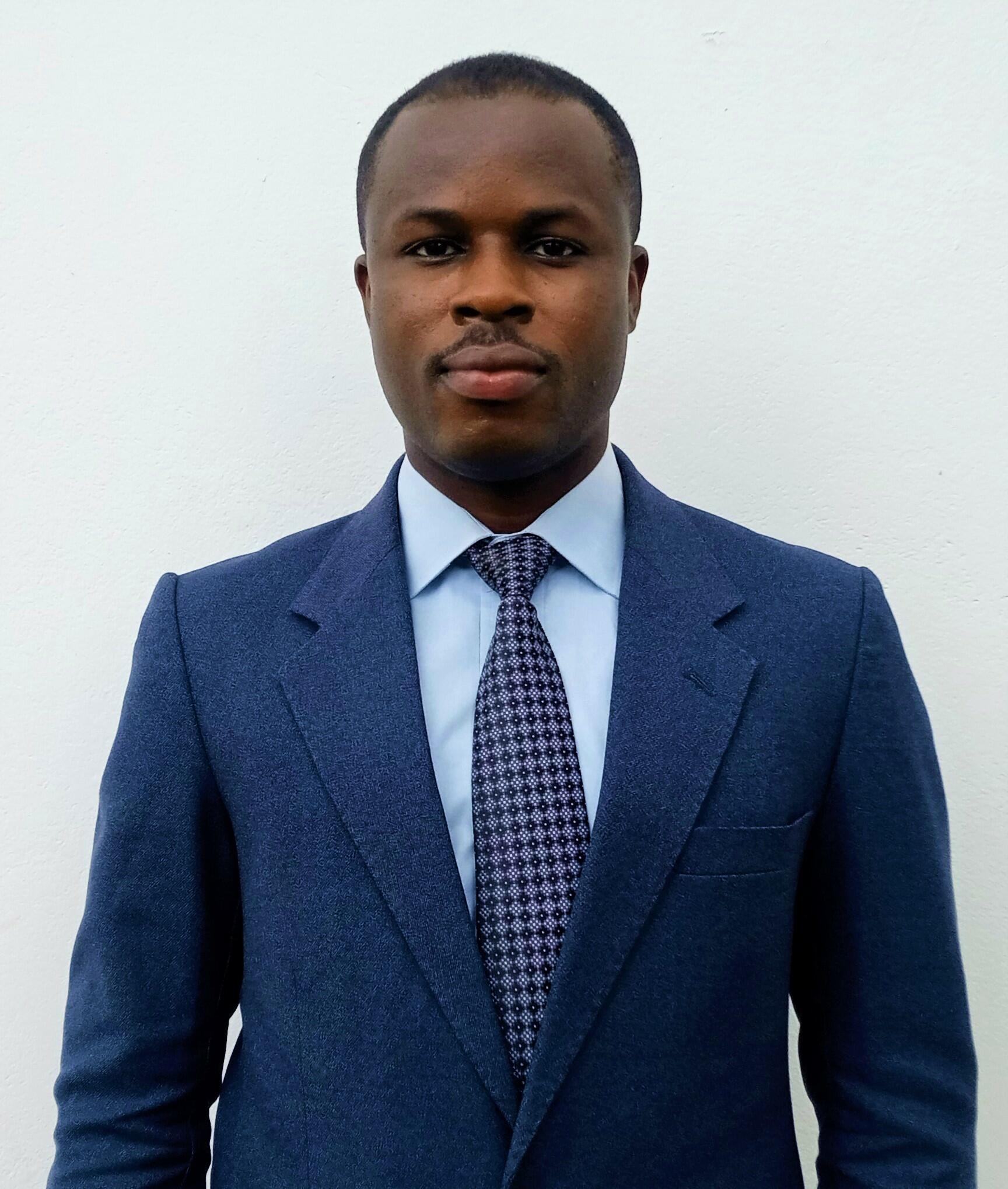 Recipient of the Global Health Future Leaders Scholarship:
"This scholarship is a blessing to me as I will be able to acquire these skills in the course of the program. It will also help me secure the MSc Global Health degree which will give me the qualification to pursue a PhD in Global Health. With this scholarship and upon completion of the Global Health Program, I will be one step away from achieving my childhood dream of becoming a university lecturer."
I am passionate about improving the health of people within my community and beyond. Since age 19, I have volunteered for many medical outreach programs and other health-related programs across Ghana aimed at improving the health of our people. Many of these programs were tailored to meet the needs of the less privileged in society such as the homeless and prisoners. In January 2016 and 2020 for example, I collaborated with other institutions to organize a free medical screening for inmates and officers at the Nsawam Medium Security Prison in Ghana.
I have been an active player in the health sector of Ghana since 2009 when I started my undergraduate program. I I have three years' experience (2015 - 2018) working as a Health Advisor in providing telemedical services through the Vodafone Healthline call centre. From April 2017 to date, I have been working as a nurse practitioner at Korle Bu Teaching Hospital (The premiere tertiary hospital in Ghana). I serve voluntarily in other capacities such as National Organizer and immediate past Public Relations Officer for Ghana Public Health Association, Health Ministry Leader for PESDAC, Outreach Committee Chairman for Liver Cancer Foundation and Medical Team Leaders for Ghana National Association of Adventist Students.
With the outbreak of COVID-19 pandemic, I volunteered to serve as a nurse taking care of COVID-19 positive patients at one of the isolation centres in Ghana between April and September 2020.
This program (MSc Global Health) will expand my understanding and provide me with skills in global health, research methods, leadership in health systems, epidemiology and statistics as well as working in diverse communities. These are key skills that will make me a better person to make more impact in the health sector of Ghana.
At the end of this program, I hope to acquire new skills which will be beneficial to my work currently and future career in Global Health, as well as enlarge my understanding of global health issues. I hope to draw inspiration from the rich experiences of both students and faculty of LSTM.
As part of our 125 Anniversary Campaign, we are raising funds to support an additional 125 new scholarships to increase our capacity to support talented students studying on campus in Liverpool and around the world.  These include full and partial scholarships to ensure that the most promising global health leaders can study at the Liverpool School of Tropical Medicine, irrespective of their circumstances.