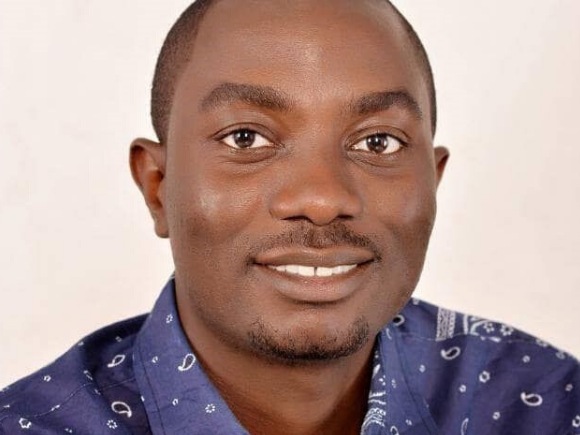 Yakubu Kwarshak (DSRH, 2020)
Nigerian born Yakubu joins LSTM on the Diploma for Sexual and Reproductive Health in 2020 on a scholarship from Mamco Selab. After receiving his medical degree, Yakubu went on to lead a team of medical professional promoting family planning in hard-to-reach communities.  In 2019, Yakubu received his MSc in Global Health from the University of Aberdeen.  He currently works as a resident doctor in Jos University Teaching Hospital.
Growing up in a remote area of Nigeria where child and maternal death has been accepted as a 'norm' has continuously left Yakubu with the strong desire to bring this to halt. To make matters worse, Yakubu has seen first-hand how vulnerable women are being exploited and denied proper medical care.
"Women continue to face genital mutilation and lack of permission from men to accept family planning to ensure adequate child spacing. In a many areas of society of unwanted teenage pregnancy and unsafe abortions have  killed many young women or left seriously harmed"
Working in Northern Nigeria devastated by the insurgency, has afforded Yakubu the opportunity to appreciate the challenges faced by women in terms of sexual and reproductive rights. It is on this basis that he sought to study DSRH at LSTM to prepare him for his task ahead.
"I was concerned about the rising events around sexual violence, teenage pregnancy and maternal mortality in Nigeria. Knowing fully the critical role and contribution of LSTM in addressing the complex and multi-dimensional health issues in the tropics, I was certain this is a place to be."
"Post DSHR course, I plan to liaise or partner with Non-Governmental Organisations and international organisations to secure funding for research and programs related to this important aspect of women's health."
Having received a fully funded scholarship from Mamco Selab, Yakutu is already making huge progress on the course;
"The knowledge acquired so far has shaped my thinking into designing practical approaches to solving myriad of programs with tremendous impact on women, children and adolescent in Nigeria. And not only this, the impact on my immediate working environment especially with respect to monitoring and evaluation of programs would be greatly felt."
"I sincerely wish to thank Mamco Selab for this life changing opportunity to study in LSTM. You have done far more than what you could have ever thought. I do not take this kind gesture for granted."
Read more scholarship stories.