When you study at LSTM, you'll learn from leading experts, deepen your understanding of global health priorities and the research underpinning them, discover new areas that excite you, and have opportunities for research overseas. All while living in the vibrant, culturally rich city of Liverpool. 
We offer a wide variety of programmes and courses that can help you achieve your future aspirations or support your current career. These include short courses and diplomas, online courses, MSc programmes, and PhD programmes, taught in cutting-edge research and education facilities. 
When you study at LSTM, you'll join an institution that has been at the forefront of innovation since its foundation in 1898. 
From research on infection to the development of new drugs, insecticides, vaccines and diagnostics, we are tackling deadly, debilitating and disabling diseases worldwide.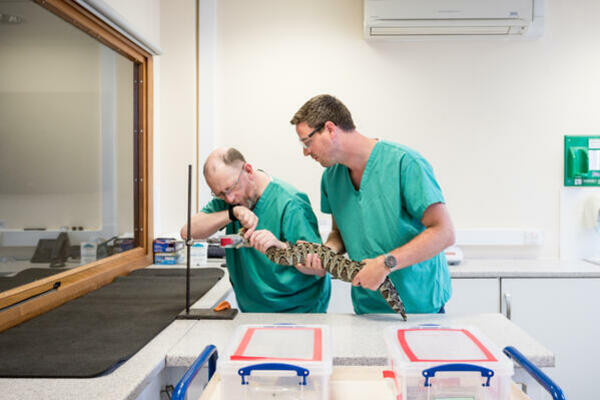 Intercalate at LSTM

Medicine, and veterinary undergraduate students can choose to take time out to study for an additional complementary degree.
Testimonials
Our students have gone on to have renowned research careers, to work in government ministries and at the WHO, the UN and many well-known NGOs, and to be leaders in global health. Together, our students, faculty and alumni are a community of innovators, dedicated to improving the health of the world's poorest people. 
The jewel in the crown here is the fact that our students have the opportunity to learn overseas. A great deal of our students come here specifically because they get opportunities to work in tropical regions on their research. It's being able to go out and see the challenges in the real world – there's nothing like it. Field work transforms people's careers and their view of those problems

Dr James Lacourse, Director of Studies 
Studying at LSTM and living in Liverpool was truly some of my favourite months of my adult and professional life. I was challenged on a daily basis and stimulated to continuously learn and grow as an individual and part of a team.

Julia Fedec, Diploma in Tropical Nursing