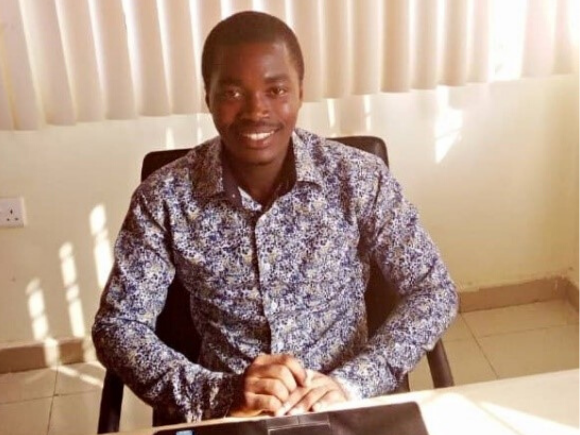 Raphael Odame (PG Cert Global Health, 2020)
Raphael, a Research Assistant from Ghana, joins LSTM on a Global Health Future Leaders Scholarship. After receiving his degree in Public Health from the University of Health and Applied Sciences, he now works for the NGO, Centre for the Adolescents and Women's Health Initiative.
Flexibility
Wanting the flexibility to study in Ghana and to further develop his skills to help with his career progression, Raphael decided to enrol on the MSc Global Health course at LSTM which offered him just that.
"I decided to enrol at LSTM because over the years the organisation has distinguished itself with the highest standards and repute as an institution across the globe with great commitment in research and teaching in the field of tropical medicine."
"I chose this course specifically as I see it helping me to achieve my career aspirations to become and eminent researcher and global health leader who will give back to humanity in contribution to research and health."
Raphael believes the course will better prepare him by better understanding of multidisciplinary global health issues and practice in order to inform policy and decision making. Once his studies are complete, he aims to gain a position of influence in Ghana's Health Service.
"As a global health leader trained at LSTM, I would have the skills and knowledge needed to  influence governance in health with respect to my country and beyond through advocacy, policy briefs and publications."
"I would be system ready to join the Ghana Health Service and other organization with the vision of improving and strengthening health system for Ghana, the sub region and beyond."
Impact
With the help of a Global Health Future Leaders Scholarship, Raphael is now well on his way to achieving his aspirations.  When asked about the impact this will have, he said:
"The impact has been incredible. It will help me to achieve my career aspirations and goal as an upcoming researcher and global health leader who will give back to humanity in contribution to research. This scholarship has made it possible."
"I would like to say a big thank you to the scholarship award donor. I am grateful anytime with this very great opportunity and privilege to study at LSTM with the help of the scholarship."