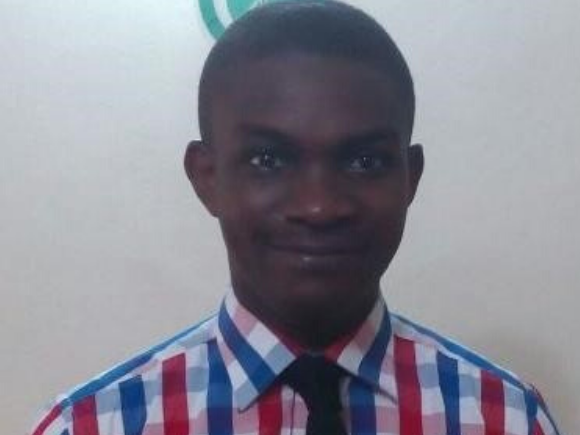 Ojuawo, Olutobi Babatope (MSc Global Health, 2020)
Ojuawo joins LSTM as part of the 2020 cohort studying on the MSc Global Health Programme.  Originally from Ekiti State in South Western Nigeria,  Ojuawo is a Medical Doctor with a special interest in respiratory and infectious diseases.  He completed his medical training in 2019 at the University of IIorin Teaching Hospital and is a fellow of the West African College of Physicians and the National Postgraduate Medical College of Nigeria. 
Enhancing skills
Spurred on by his medical training, Ojuawo's goal is to become a global health leader and researcher with the dream of one day becoming a global policy maker. Ojuawo decided that he would take the next step in to achieving his dream and decided to enhance his skills. Wanting the flexibility to maintain his job and study in country, Ojuawo decided that the MSc Global Health Programme was the perfect fit for him.
"Sub Saharan Africa is burdened significantly with several global health issues and embarking on the MSc programme is going to provide me with the knowledge regarding epidemiology of disease conditions as well as the implementation of modern preventive and therapeutic strategies"
"The programme is also sharpening my research skills which will allow me to contribute scientifically to the body of knowledge. I also intend to pass down all I have learnt with the great assistance of this award to my younger colleagues."
Educational experience
For financial support, Ojuawo decided to apply for a Mamco Selab Scholarship award which he successfully received. On speaking to Ojuawo about what this means to him, he said:
"The scholarship is of immense benefit as it covers two thirds of my tuition fee. Without it, I wouldn't have been able to enrol for this wonderful MSc programme and would have ultimately missed out on this wonderful educational experience. The scholarship will help me to achieve my academic and personal goals."
"I want to express my earnest gratitude to the scholarship award donor for the great opportunity."
 Read more
 scholarship stories.