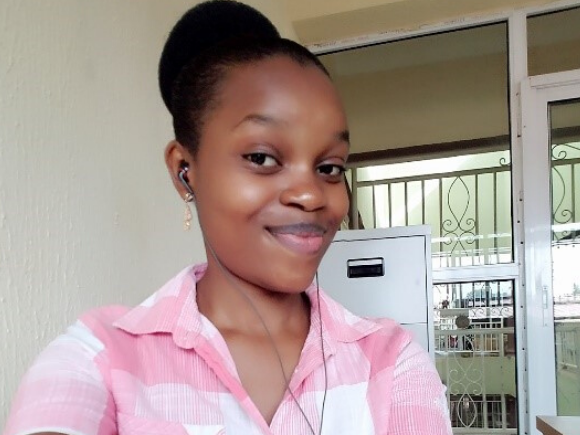 Mbonu Chioma Blessing (PG Cert Global Health, 2020)
Mbonu joins LSTM on the PG Cert Global Health programme, with the support from a Global Health Future Leaders Scholarship. Prior to LSTM, Mbonu studied Geography and Planning at Abia University and now works as a HIV counsellor at Hadassah True Care Support Network.
Global impact
Ever since Mbonu was a young child, her dreams and aspirations where shaped by her determination to help and support those who are most in need.  Her desire to become a 'wonder woman'  and one day make the world a better place was triggered by stories my now deceased in-law, who was a nurse.
"My aunt would tell tales of how kids and adults suffer and sometimes die due to preventable communicable diseases. Even as a kid, the stories she shared and the experiences I witnessed growing up in Kaduna South ignited a flame inside of me. It gave me the spark to work towards the prevention and possible eradication of all communicable diseases in Nigeria."
Helping her to reach her ambitions, she decided that she would use the skills she gained during her undergraduate degree and apply them to a global health perspective. However, she had her doubts that she would be able to enrol. 
"There are not many global health programmes that are willing to accept people who don't have an academic background in health"
"Thanks to the scholarship and the fact that LSTM's MSc Global Health accepts people from interdisciplinary backgrounds, I am now a step closer to realising my ambitions."
Looking forward
Mbonu foresees herself working as a global health professional in Nigeria working to improving the health of her community by educating underserved and at-risk individuals and developing policies that will promote healthy lifestyles.
"By combining my first degree and this programme, I wish to one day develop an urban planning policy framework on sewage and waste management for Nigerian cities to mitigate health challenges caused by poor environmental practices."
Aware that the path she has chosen may be long and sometimes difficult, she is thankful for the opportunity that has been made possible wit the support of the scholarship.
"If not for this scholarship, I would not have been able to afford studying at the LSTM. The scholarship provided me an exciting, impactful and highly educative opportunity to study my dream course at the LSTM."
"I would want to take this opportunity to say thank you to the donors for their generosity."
Read more scholarship stories.