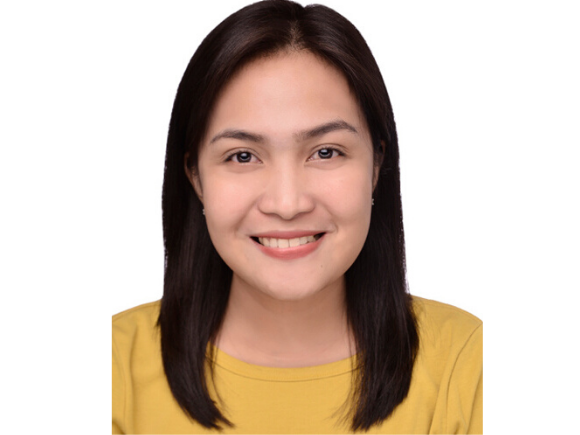 Kristal An Agrupis (MSc Tropical Paediatrics, 2020)
Kristal, a paediatrician from the Philippines, joins LSTM on the MSc Tropical Paediatrics programme after receiving an award from the Thomas Mark Scholarship. After completing her training at the Philippine General Hospital, Kristal worked for the Philippine Institute of Child Health and Human Development. Here she was a Research Coordinator on the epidemiological study on dengue vaccine for children in her country. 
Exchanging experiences
As a pediatrician and a public health researcher in a tropical and a developing country, Kristal decided that the MSc Tropical Paediatrics would be a huge help in giving her a broader understanding of tropical diseases burdening children, especially in a setting like the Philippines.
"I chose to study at LSTM because I wanted to be trained in an environment where students are brought together from different countries and regions to create a platform for exchanging experiences among practitioners. LSTM is known to provide courses that are very well known for their practical applicability, multidisciplinary approach, and interactive, participatory methods."
Global Network
"The opportunity to study at LSTM will surely provide for me a vibrant international network of global health professionals whom I can work together with in the future in promoting global health and reaching for those who do not have access to it. Gaining a degree from LSTM will hopefully provide opportunities for me to being involved in collaborations seeking international comparisons of childhood care and practices, and strategic approaches to promoting public health."
Fully funded
Kristal is one of the yearly recipients of the Thomas Mark Scholarship which fully funds students on the MSc Tropical Pediatrics program.  On receiving the award Kristal said: "The scholarship has allowed me to pay for my plane tickets, tuition fees and subsidize my daily expenses. Without it, I wouldn't have been able to come to Liverpool to pursue my postgraduate studies."
One day, Kristal aspires to be able to spearhead national-scale research that would aid in further understanding trends in tropical and infectious diseases that affect children in her country and similar developing countries.
Read more
 scholarship stories.