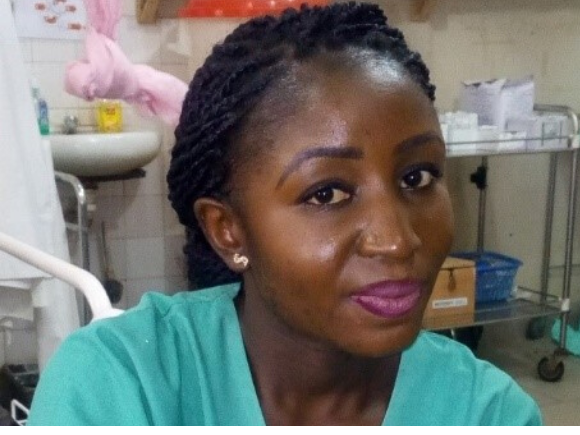 Jennifer John (PG Cert GH, 2020)
Jennifer started her nursing career in Langshi in Northern Nigeria before moving to Jigawa to work as a midwife with Medicine Sans Frontier France.  Here, Jennifer provided maternal and post-natal care and was involved in a number of health prevention campaigns aimed at reducing maternal and under five mortality in Northern Nigeria.  Today, Jennifer joins LSTM on a Global Health Future Leaders Scholarship.
Flexibility
Wanting to make a real difference in her home country, learn new skills and gain a global perspective on health policies, whilst having the flexibly to maintain her job, Jennifer decided to enrol on LSTM's flagship Global Health programme. 
"The course was ideal as it not only focused on only Africa or the developed world, but globally. I wanted to get an overview of how to improve health globally while still having the option to maintain my job. The Global Health course was a perfect fit."
"I believe that the skills I will learn on this course will be of benefit to Nigeria where most of the diseases could be prevented by adequate health policies, planning and financing."
Motivation
Jennifer's motivation to enrol on the course is fuelled by her dream to see a health care system in Nigeria that works for everyone. She dreams that, one day, her home country to meet the Sustainable Development Goals as set by the United Nations.  In her effort to make this a reality, on completion of the programme, Jennifer intends to gain a public health role, leading a team on health promotion campaigns and research.
To make this dream a reality, sooner rather than later, Jennifer knew that she would need the financial support. 
"I had been planning to defer my admission and work on saving money for this course." So, Jennifer decided to apply for a scholarship to support her.  In turn, she was awarded a full award to cover her tuition fees.
"Receiving this scholarship has helped me attend the course with no hassles, allowing me to gain immensely from global health and health research modules which are very important areas of global health practice. I am sure I will be better equipped to lead the health team in health promotion campaigns and research."
"I am very grateful for this funding and will definitely use the knowledge I have gained to impact humanity worldwide."
Read more scholarship stories.