Director of African Institute for Development Policy (AFIDEP), Kenya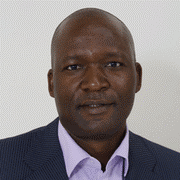 Eliya is the Executive Director of the African Institute for Development Policy (AFIDEP) whose mission is to promote evidence-informed public policy making in Africa.
Eliya has over 20 years' experience in developing and managing research, capacity building, and policy engagement programmes on a wide range of issues including population change and sustainable development; reproductive, child and maternal health; HIV and AIDS; and urban poverty and health concerning Africa.
He has published over 60 journal articles; strengthened capacity for evidence use among decision makers; supported development of public policies at national, regional and global levels; and served on many international development panels. He is the former President of the Union for African Population Studies; served on the UK Royal Society Study Group that produced the 2012 report "People and Planet"; served on many WHO Expert Panels including the Expert Group on the linkages between hormonal contraceptives and HIV infection; and he is a member of the FP2020 Performance Monitoring and Evidence Working Group.
Eliya is leading a continent-wide programme to help African governments optimize the role of their youthful populations in engineering socioeconomic transformation and sustainable development through the demographic dividend. He has given numerous high levels keynote presentations on the topic, including at the UN General Assembly.
Eliya holds a Ph.D. in Demography from the University of Pennsylvania, a Master's Degree in Population and Development from the Australian National University, and a Bachelor's degree in Economics and Applied Statistics from the University of Malawi.