Senior Clinical Scientist, Medical Research Council Unit, The Gambia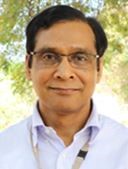 Dr Syed MA Zaman trained in paediatrics, epidemiology and public health.
He is an Associate Professor in the Department of Infectious Disease Epidemiology at the London School of Hygiene and Tropical Medicine and currently seconded to the Medical Research Council Unit The Gambia where he is working as a Senior Clinical Scientist.
As a PI, Dr Zaman is leading a large population based surveillance on Haemophilus Influenzae type b (Hib) invasive disease, and as the site PI, leading studies entitled "Personalised Risk assessment in Febrile illness to Optimise Real-life Management" and "Pneumonia Etiology Research for Child Health (PERCH)".
Dr Zaman's main areas of interest are pneumonia and other infectious diseases in children including diarrhoeal illnesses, assessment of efficacy and effectiveness of childhood vaccines, and malnutrition. More recently I have developed an interest neonatal infections.