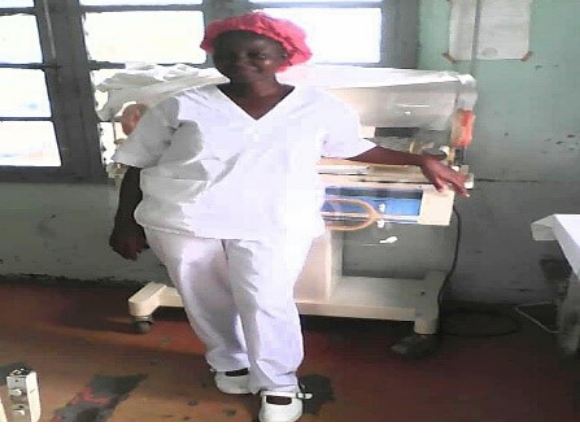 Atabong Begangacha (DSRH, 2020)
For the past 10 years, Atabong, a qualified nurse and midwife, has been supporting her local community in south west region of Cameroon by providing medical services to pregnant women and young children.
Political unrest
Since 2016, Atabong's community has been at the centre of conflict and political unrest. She has seen first-hand what damage this can do to fragile health care systems. Many of her fellow nurses and midwifes have fled to find safe havens, leaving a chronic shortage of trained medical professionals. 
"There have been attacks in medical facilities with health workers fleeing affected regions in search of safe havens. There is strong belief that the sexual and reproductive health concerns of the communities in the suffering regions would increase or even double in the next couple of years."
Impact
Through the DRSH programme, Atabong aims to gain a deeper understanding of sexual and reproductive health policies and best practises.  In doing so, she will use the newly obtained skills she has gained to lobby and demonstrate the impact the conflict is having on the sexual and reproductive health needs in her community.  
"A Diploma in Sexual and Reproductive Health at LSTM would not only provide me with an in-depth understanding of the socio-cultural, political, and ethical issues surrounding sexual and reproductive health, but also, provide me with the skills and knowledge to carry out both quantitative and qualitative research to address health questions in order to save lives."
Opportunity
Atabong is one the two students studying on the DSRH course with the support of a scholarship funded by the Oglesby Charitable Trust. 
"The scholarship has had a very positive impact in my ability to attend LSTM. A full scholarship offer has taken care of all my necessary needs for complete attainment of my expectations."
"With this great opportunity, I believe I am going to achieve my ambitions whose impact will be felt by my community, my country and the world at large. The knowledge acquired will be passed onto my colleagues and will path the way for future research."
Read more
 scholarship stories.