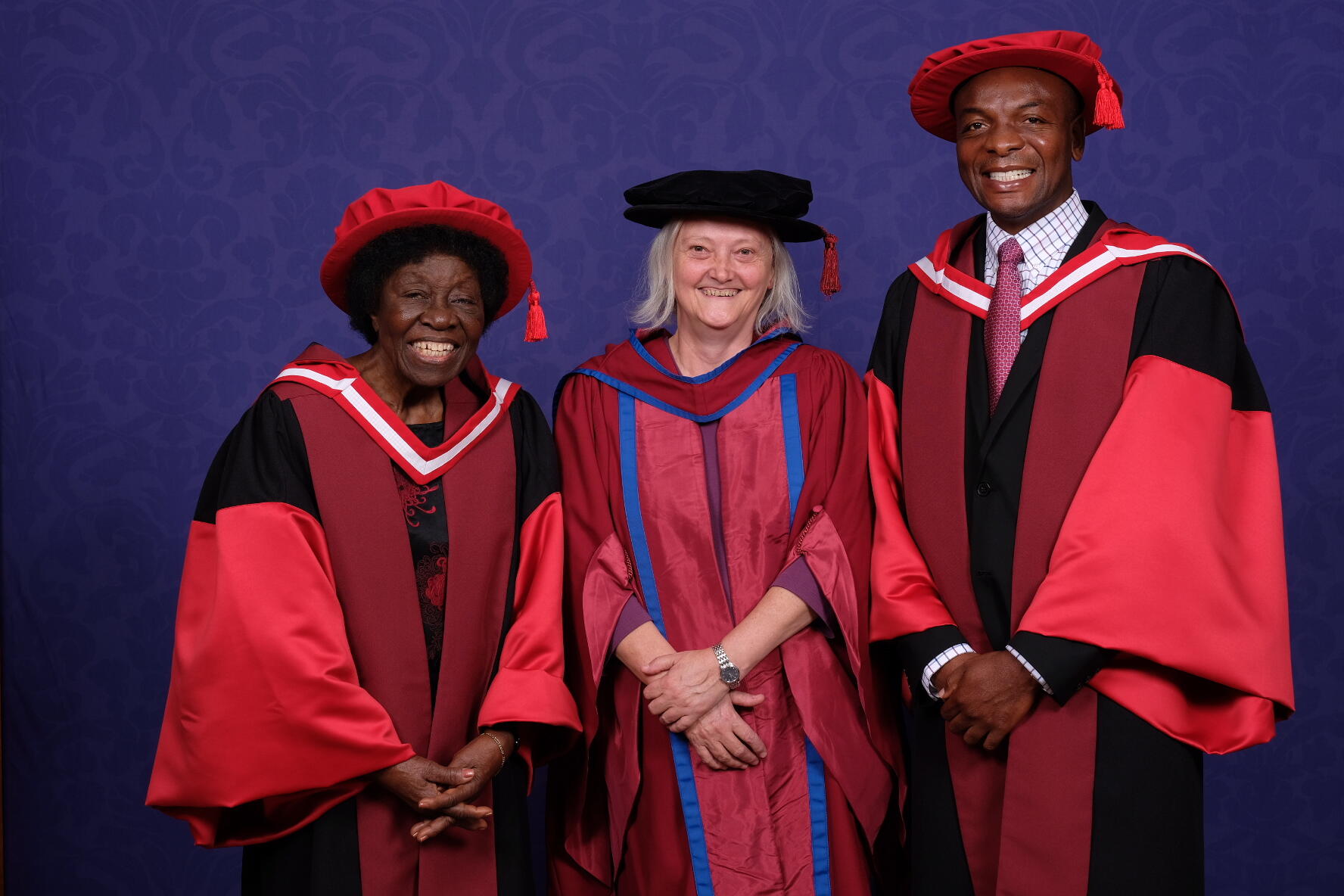 LSTM received its degree-awarding powers in 2017, and awarded its first honorary degrees in 2018.
2018 Honorary degrees
Letitia Obeng
Dr Letitia Obeng is a graduate of LSTM, completing her PhD in Liverpool during the 1960s. She conducted her research on Simuliidae, or black fly, because of its relevance as the vector for onchocerciasis (river blindness). After leaving LSTM, Dr Obeng went home to set up the National Research Institute of Aquatic Biology for research on Ghana's huge man-made Volta Lake and its inland water system. 
In 2006, Dr Obeng was honoured with Ghana's highest award, the Order of the Star of Ghana. The first woman elected as a fellow to Ghana Academy of Arts and Sciences, in 2008, she was unanimously chosen as its first female President.
Victor Mwapasa
Professor Mwapasa is a public health expert, research scientist and professor at the University of Malawi, College of Medicine (CoM). He has dedicated his life to studying and preventing both malaria and HIV. He has a long association with LSTM, firstly though Dr Malcolm Molyneux and then the Malawi-Liverpool-Wellcome Trust Research Programme. 
He was responsible for the formation of Malawi's revised 2018–20 HIV Prevention strategy, which has led to mother-child transmission of HIV being reduced from 30% to around 6%.