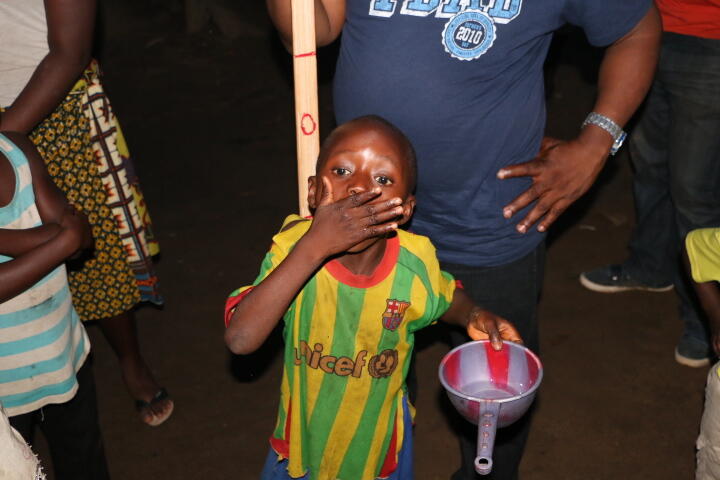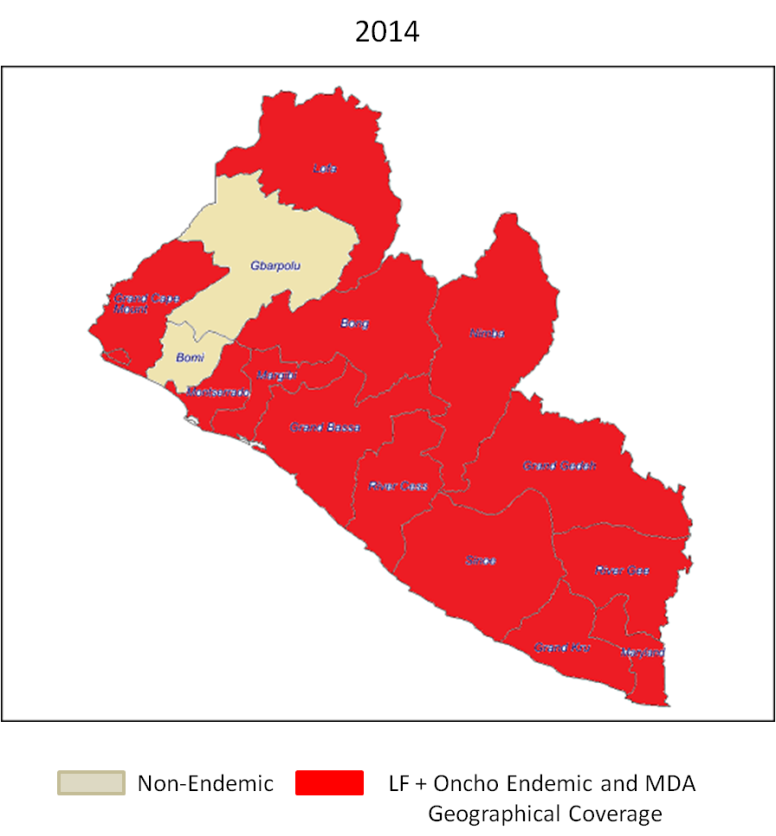 Located on the West African Coast, Liberia is divided into fifteen political subdivisions called counties and 88 districts. The country has a population of 4 million with a growth rate of 2.1% per annum based on the results from the 2008 census.  
Liberia is endemic for lymphatic filariasis (LF), onchocerciasis, schistosomiasis (SCH) and soil-transmitted helminths (STH) which affect the majority of the population.  
Lymphatic Filariasis was mapped in 2010 and is endemic in 13 of the 15 counties putting over 3.5 million people at risk of infection.
FPSU provides technical support and funding to strengthen the Liberian Ministry of Health's NTD Control Programme in their response to three major NTDs.   The first LF mass drug administration (MDA) funded by FPSU was carried out in 2012 in all 13 endemic counties.
Results of FPSU Supported Activities 
2012 LF MDA in 13 counties treating 2.2 million people; 81.1% treatment coverage.
2013 LF MDA in 13 counties treating 2.4 million people; 84% treatment coverage.
2013 Training for 68 health care workers and 5,070 CDDs for both LF and Oncho.
NTD activities were suspended in 2014 due to the Ebola outbreak.

NTD activities re-started in June 2015.