Postdoctoral Research Associate
I graduated from the university of Liverpool in 2010 with first class honours where I studied Tropical Disease Biology. My final year research project was on tsetse-trypanosome interactions and was carried out at LSTM under the supervision of Dr. Alvaro Acosta-Serrano. In 2011 I returned to Alvaro's lab on an LSTM funded PhD fellowship where I continued to work on tsetse-trypanosome interactions, specifically on how trypanosomes are able to migrate through the tsetse vector. I am currently working in a different area of neglected tropical diseases and in particular, am looking to determine the immunodominant proteins present in the saliva of several sandfly species, which is an indicator for biting exposure markers, and will be useful for both surveillance and for assessing the efficacy of vector control interventions.
Research
Tsetse-trypanosome interactions.
Understanding the role of the tsetse peritrophic matrix (PM) in parasite development by determining the protein composition of the PM, using genetic tools to knockdown PM genes thought to be involved in parasite establishment in the fly, adopting bioinformatic approaches for comparison of PM proteins between various insect species and implementing numerous microscopy techniques for the visualisation of trypanosomes within the tsetse vector.
Using different microscopy techniques to visualise trypanosome interactions in the tsetse.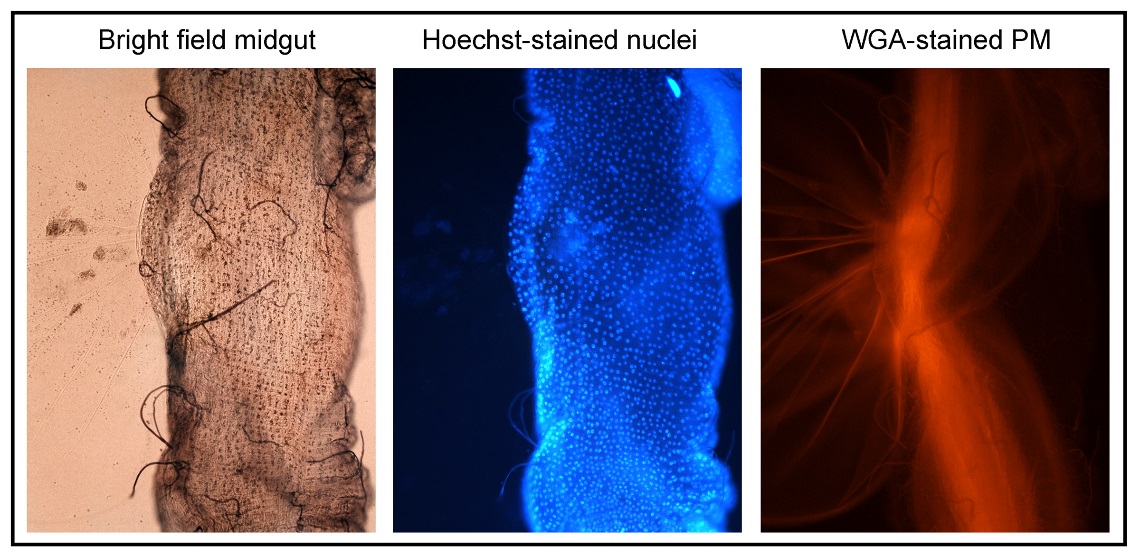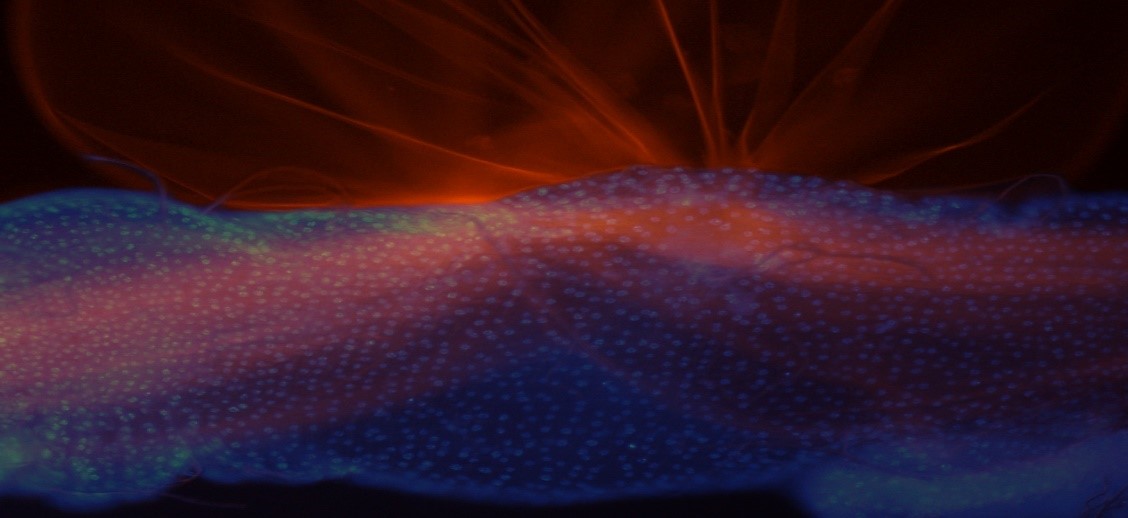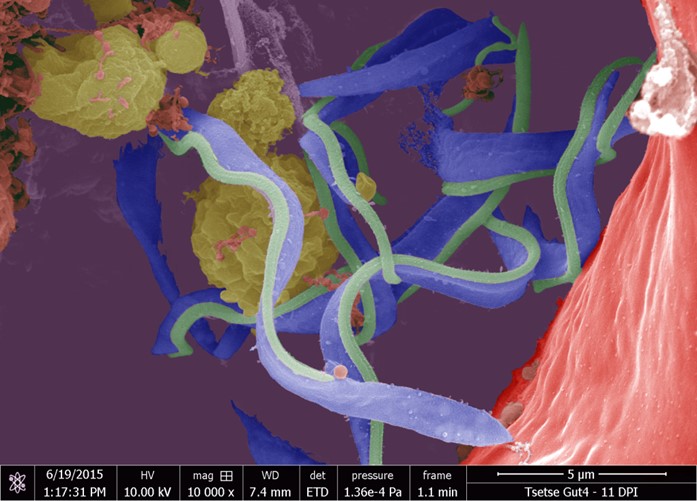 Teaching experience
Postgraduate Demonstrator (2011 – 2016)
Practical diagnostics course for the Diploma in Tropical Medicine and Hygiene at LSTM
Diploma in Tropical Medicine and Hygiene haemoflagellates lecturer
Exam invigilator for University of Liverpool undergraduate courses
Student mentorship
Supervised two undergraduate students and three masters research projects and dissertations, including training and supervision in the lab (2011 – 2015)
Administrative experience
Lab User Group Representative (2011-2015)
COSHH Trained
Public engagement
Demonstrator of tsetse and mosquitoes to local secondary school children
Masters open days at LSTM
Tour guide for insectaries and culture suites
Exhibitor for Creepy Crawly days at the Liverpool Museum (2013/4)
Professional memberships
2011-present British Society for Parasitology – Student membership; number 5998
2014-present Biochemical society – Student membership; number 01059352
Awards
2014 *1st prize – British Society of Parasitology award for the best student talk
2013 *2nd prize – Awarded for a poster presentation at LSTM postgraduate research day
2012 FAPESP funding to cover all expenses for Biology of Parasitism course in Brazil
2011 LSTM PhD 3 year fellowship
2010 University of Liverpool honours prize for the best mature student
2010 Tropical Disease Biology honours prize for highest marks
Workshops
2015 Comparative genomic workshop for Glossina gene annotation – Nairobi, KENYA
2014 Quantitative Proteomics and Data Analysis, Chester, UK
2014 ProteoMMX 4.0 Workshop, Chester, UK
2012 Biology of Parasitism Workshop, Juquei Beach, São Sebastião, BRAZIL
Conferences
2014 LSTM post graduate research day – (Oral presentation)
2014 University of Liverpool poster day – (Poster presentation)
2014 British Society for Parasitology, Cambridge, UK – (Oral presentation, winner) 
2013 LSTM PGR day – (Poster presentation)
2012 LSTM PGR day – (Poster presentation)
2012 British Society for Parasitology, Glasgow, UK
2011 British Society for Parasitology, Lancaster, UK